Bass music duo SLANDER announces the debut of Starbase Music Festival this October 8-9, 2021 in Charleston, South Carolina.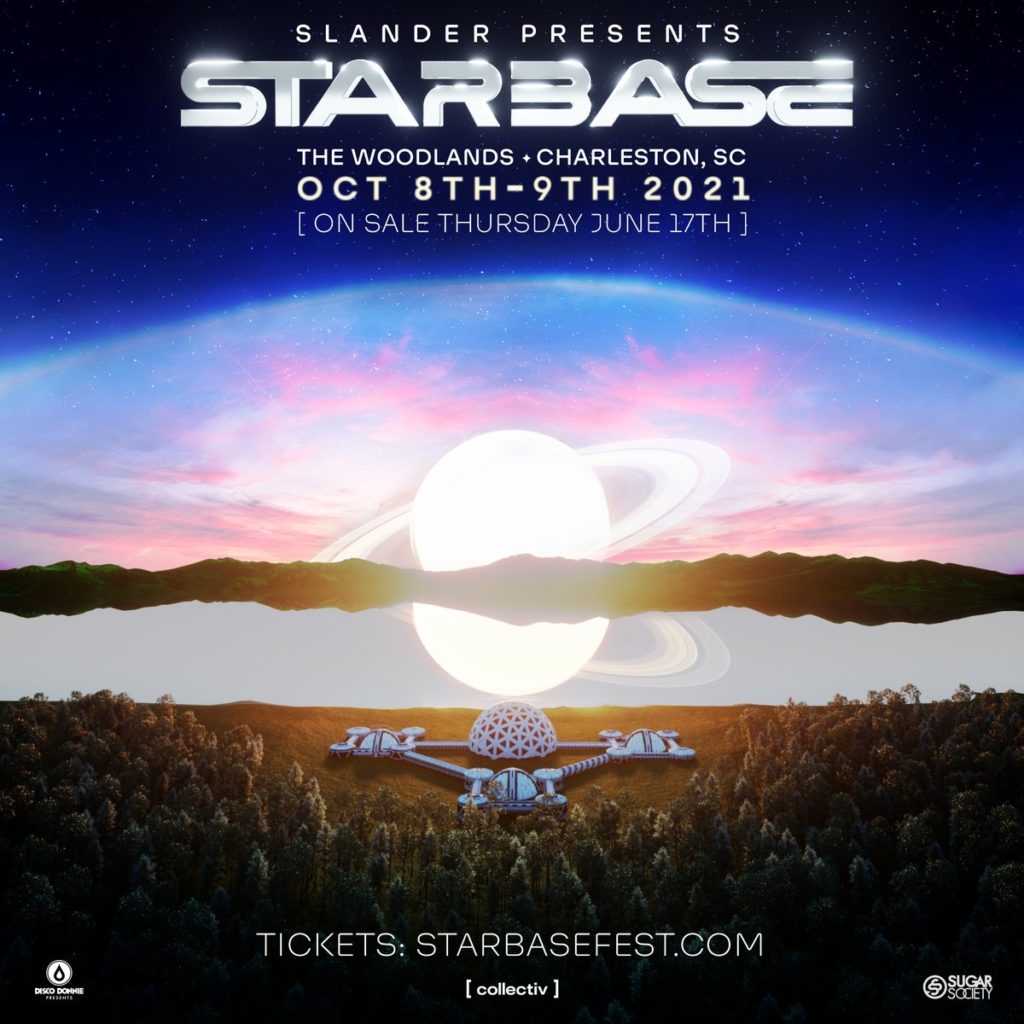 Taking place deep within Charleston's gorgeous Woodlands Nature Reserve, Starbase Music Festival is expected to feature some of the most desirable bass music acts the industry has to offer.  With SLANDER expected to perform multiple times throughout the weekend, Gud Vibrations affiliate WAVEDASH will also appear across the event programming.
"Starbase was an idea we had a few years back of creating a place where all our artist friends could come together, hang out, and play music for like-minded people. A place where everyone is accepted and loved. A place where you can open your heart, let go of all problems, and rage harder than you ever have before. A place where emotion meets power. We are so grateful this idea is now a reality, and we can't wait to feel the love that will be generated at Starbase. This is our biggest endeavor yet and our end goal with Starbase is to bring more light into this world. We love you all so much. Superhumans, welcome home!"

SLANDER
Tickets for Starbase Music Festival 2021 will be available starting on Thursday, June 17 at the following link.