Italian techno duo Mathame will be merging music and art with their debut NFT, Angel Alphabet, The First Metamyth, dropping on May 30 at the following link.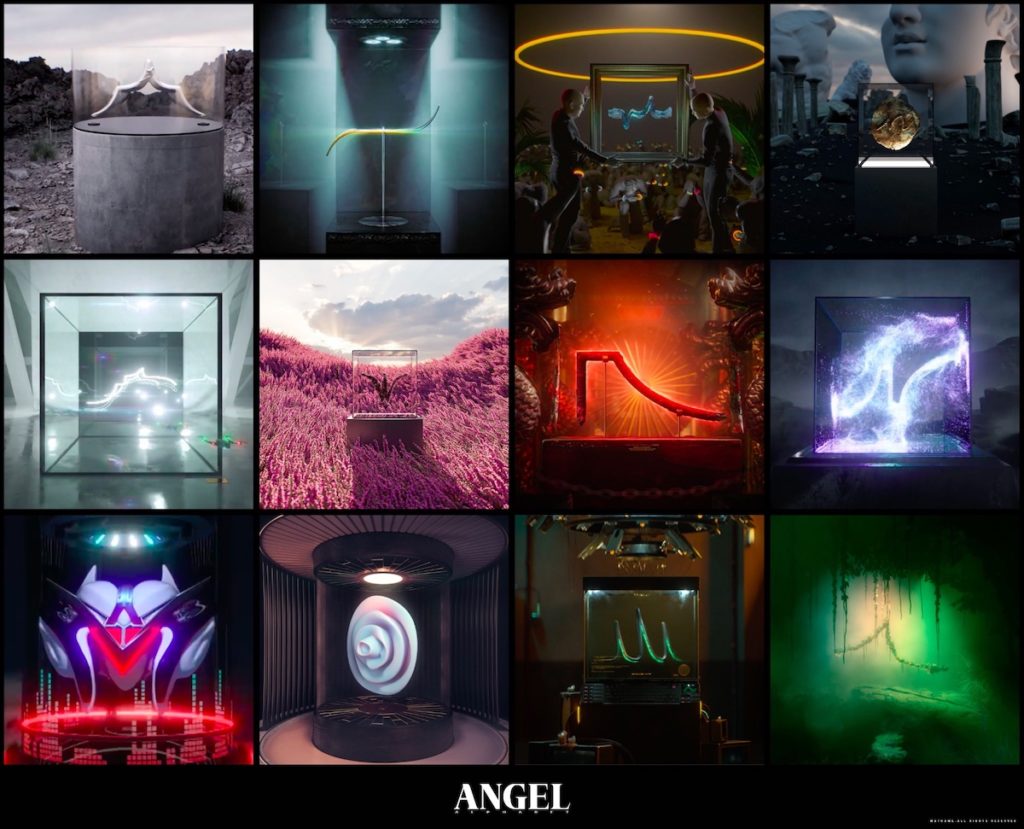 A unique collection of art, each piece of Angel Alphabet will be a 30-second audio-visual offering that immediately drops viewers into Mathame's archeo-futuristic world.  With a narrative for each one with dramatic and cinematic music, the artwork delivers energy and tension with drifting and explosive visuals.
"With Angel Alphabet, we are trying to solve a problem that we felt from the beginning: Where are the big stories, the Myths, and Legends of this new digital metaverse? So we called a crew of 12 visual artists that we love and we challenged ourselves to build the very first MYTH of the Metaverse. We named it "metamyth" and after research, we wrote a simple concept to tell a fictional story where DigitalBot and Angels fought, and during the battle, Angels lost their Alphabet somewhere in the Metaverse. The challenge was to imagine the shape of the letters, where they were, and how they got there, and present them to the public. The output of the research will come in 12 unique pieces of digital art. But this is just the beginning of a new media narrative."

Mathame
To coincide with the NFT, fans are invited to experience a unique OVR live performance by Mathame where they will be presenting the full collection and playing a set on May 30 at 7 pm in a unique virtual world at the following link.