Dutch promoter Awakenings teams up with techno powerhouse Reinier Zonneveld to deliver the biggest indoor techno event during Amsterdam Dance Event on Friday, October 15, 2021, at Ziggo Dome.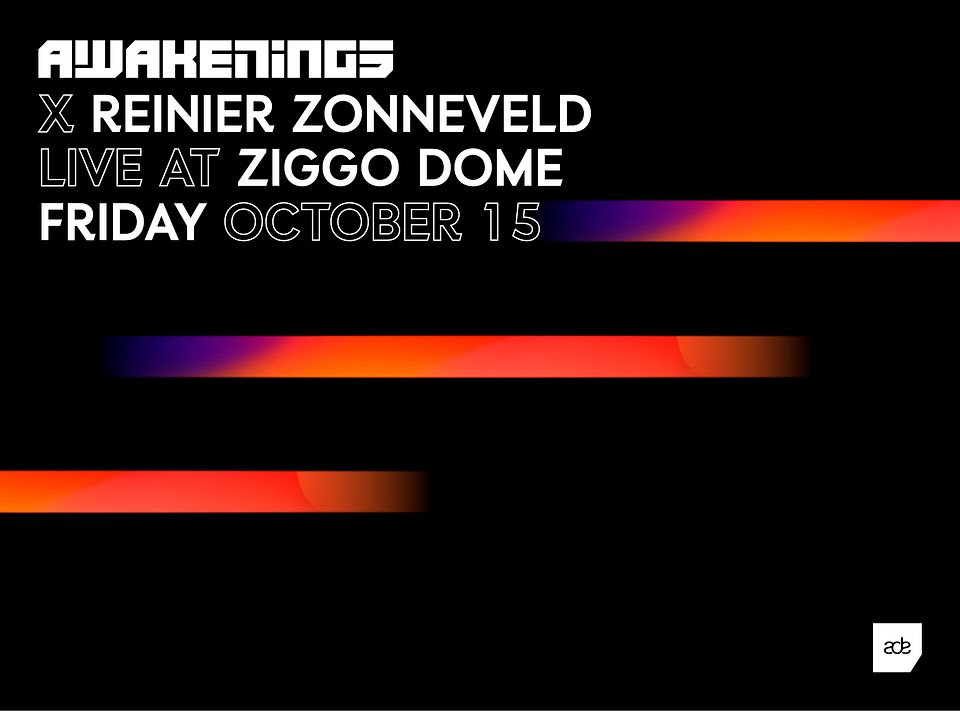 Marking the first techno event ever held at the Ziggo Dome, Reinier Zonneveld will be dishing the finest in underground dance music that the artist and Awakenings have built a worldwide reputation around delivering.  
"When Awakenings approached me to host a show at the Ziggo Dome during ADE, where the biggest artists in the world have performed, I couldn't believe it at first. To do such an event during ADE with Awakenings is truly a dream come true. I can't wait to crush the Ziggo Dome for an entire night with 13,000 partygoers."

ReinierZonneveld
"After more than a year of no Awakenings events, we are excited to be back with a new ADE event which will be our biggest indoor production ever. The fact that we can do this together with Reinier Zonneveld, a great home-grown techno artist, is great. In order to get the real Awakenings feeling in the Ziggo Dome, as fans are used to, we will renovate the entire Ziggo Dome. We will move the entrances and put up the widest and highest stage that has ever been."

Tim Middelesch, Marketing Manager of Awakenings
Tickets to Awakenings & Reinier Zonneveld at Ziggo Dome will be made available on June 15 at 8 pm CET at the following link.