Brownies & Lemonade announced the lineup for the inaugural voyage to Lake Brownies & Lemonade, which is scheduled to take place at the Nautical Beachfront Resort at Lake Havasu from August 27-29, 2021.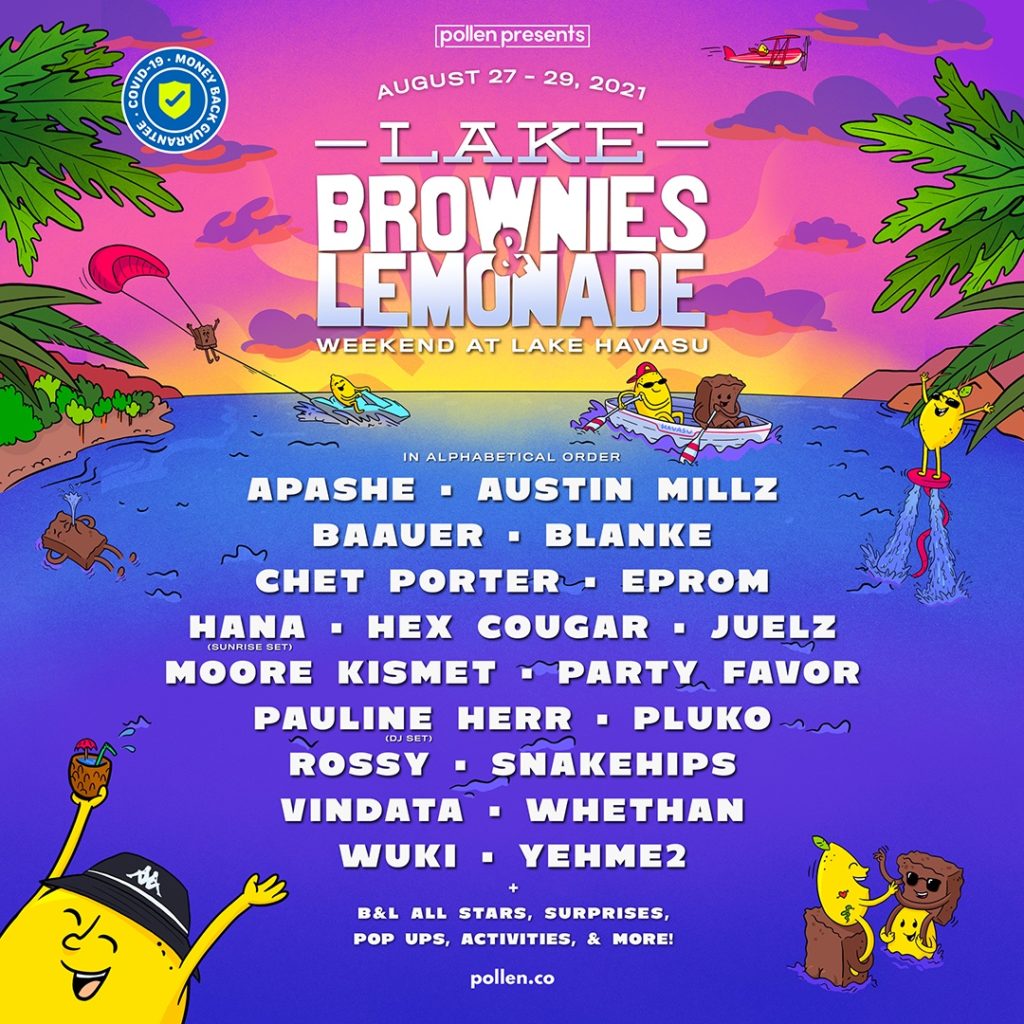 The two-night, limited capacity event will feature a vast spectrum of dance music artists including a schedule filled with complimentary day parties, after-hours bonfires, and more.  Featuring the headlining sounds of Grammy-nominated artist Baauer, genre-defying sound innovator Whethan, synthpop duo Snakehips, and multi-genre selector Party Favor, the event will also see support from the likes of Apashe, Juelz, Vindata, Wuki, and more.
Nautical Beachfront Resort is the only lakefront hotel in Havasu located just four hours east of Los Angeles. Guests will be treated to their very own private beach, access to a remote party island, indulge in infinity pool views, receive access to a swim-up bar and more.
Party passes to Lake Brownies & Lemonade will give attendees access to all performances, parties, and events over the weekend and will be on sale shortly.  Please visit the event's official website to receive more information about the event, including payment plans and package upgrades. 
This event is in partnership with Pollen, a leading travel company building, curating, and delivering the best experiences for people all over the world.
Lake Brownies & Lemonade lineup
Apashe
Austin Millz
Bauuer
Blanke
B&L All Stars
Chet Porter
Eprom
Hana
Hex Cougar
Juelz
Moore Kismet
Party Favor
Pauline Herr
Pluko
Rossy
Snakehips
Vindata
Whethan
Wuki
Yehme2