The DMC World DJ Championships announces its 2021 full schedule of events, which is scheduled to take place from April through December.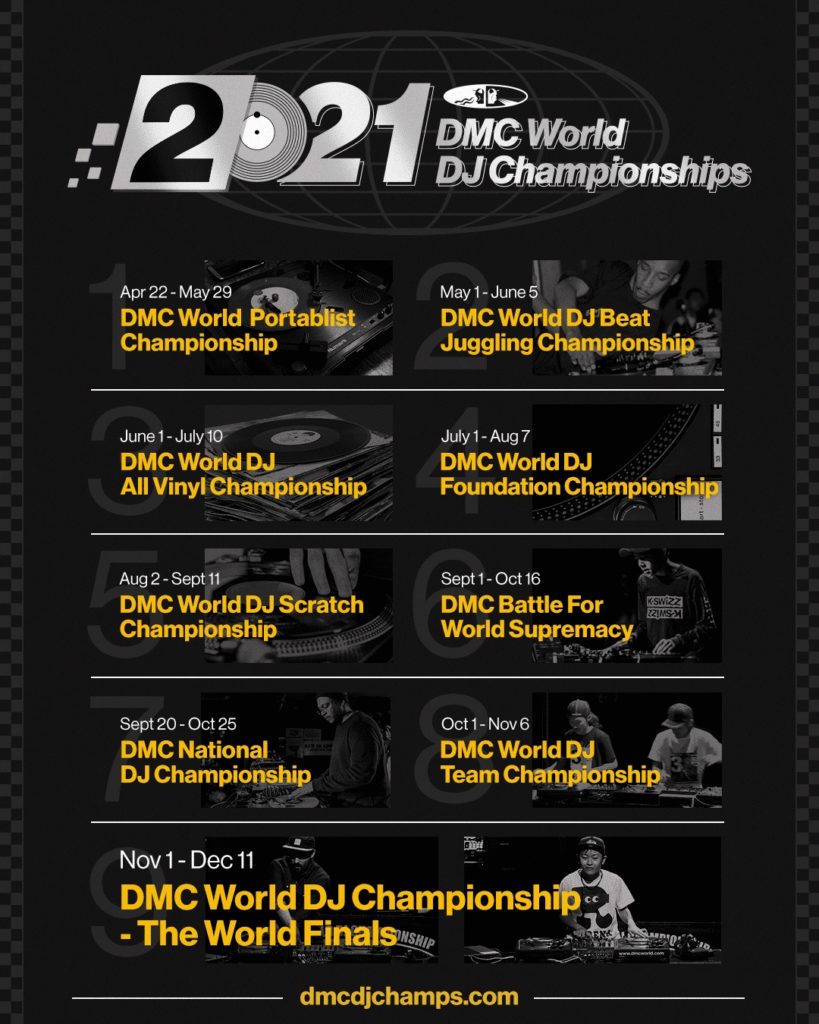 Marking its most comprehensive year ever, DMC World DJ Championships 2021 will feature 8 DMC World battle categories with watch-a-longs for each plus panels, DJ workshops, product demonstrations, and more.  The event successfully celebrated its monumental 35th edition online in 2020 due to COVID-19. 
"With travel and continuing social restrictions in the way, we have gathered our sponsors to ensure that you can be faced with challenges to stretch your talents and originality and build your global reputation. The companies who have long serviced the World's DJs with new technology are right by your side.

The 2021 schedule will lead to new titles in many different formats with which we hope you can have creative fun, win prizes and titles and go on to conquer the world! Eventually this year we will arrive at the 2021 DMC World DJ Championship. The list of previous winners is long and magnificent, and so it will continue to be! We wish you safety and creativity on the totally online platform we have built for you. The very best of luck."

Tony Prince, DMC Founder
Sponsored by Technics, all DMC DJ competitions are free to enter for any DJ, of any age, from anywhere in the world. Please visit DMC's official website to learn more and sign up.
DMC DJ Championships are the world's biggest, longest-running, most prestigious DJ battles since 1985.