Emphatic EDM duo W&W announce the debut event for their Rave Culture Live series, which is scheduled to take place on April 17, 2021, at 17:00 CET via Facebook Live.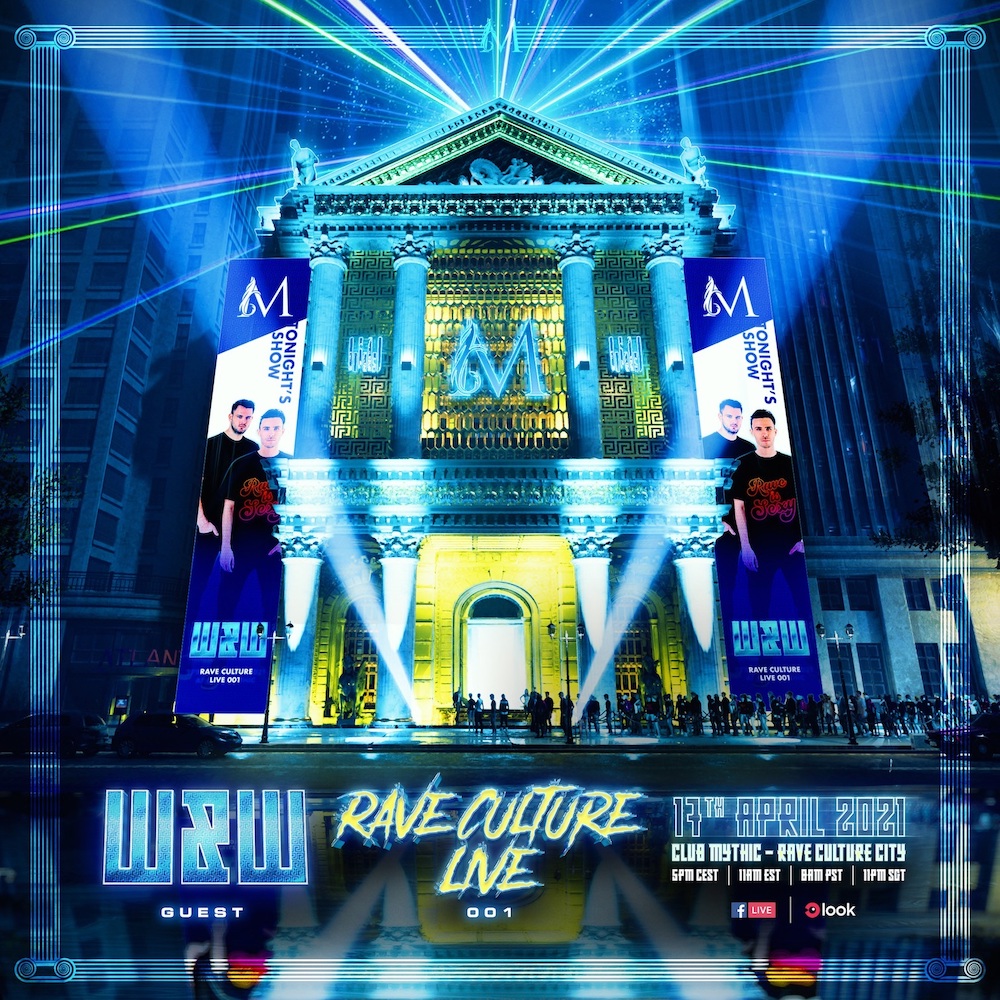 Fans will be fully immersed in an exclusive extended reality (XR) performance as they take over the decks at Rave Culture City's very own digital nightclub, Club Mythic for Rave Culture Live 001. This announcement follows their XR debut last year where they streamed live from Li-Ning Arena.
The experience, which has been built from scratch over the span of two years by some of the greatest minds in the virtual reality space, features their own custom-made 3D empire, aptly named after their esteemed Rave Culture imprint.  The experience will be one of the most innovative XR productions the industry has to offer and is sure to impress fans with its matchless animation and hyper-realistic environment.
 Willem van Hanegem and Ward van der Harst make up the electronic dance music duo W&W.  With their roots in trance, they rapidly expanded their sound to encompass big room house with elements of electro and progressive creating their own unique take on the genre.  They have become one of the most sought-after acts in the industry performing at some of the desirable music events including Ultra Music Festival and Tomorrowland.