Global superstar David Guetta announced the reveal of his Paris location for his upcoming New Year's Eve charity livestream, United At Home.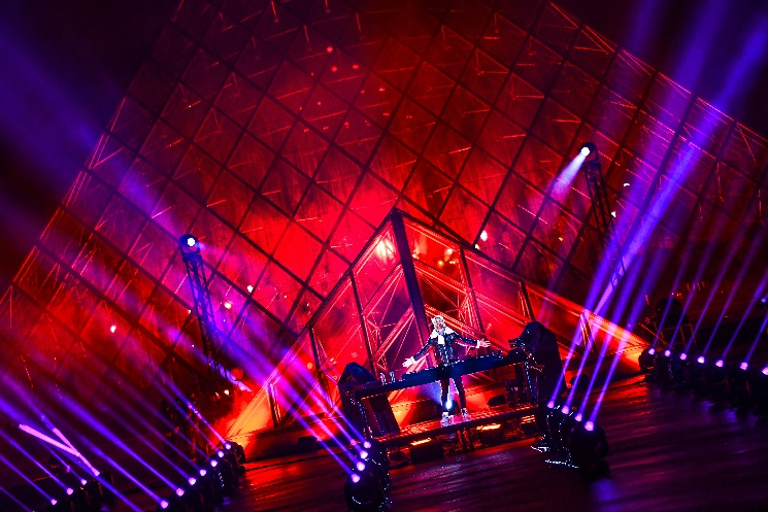 Taking place at the Louvre museum in front of its iconic pyramid, United At Home will raise funds to those in need with proceeds benefitting UNICEF, Les Restos du Coeur, and the Musée du Louvre. With eight centuries worth of old exhibits and one of the finest art collections in the world, the Louvre will come to life with a stunning light show accompanied by the perfect soundtrack curated by David Guetta.  Inaugurated in 1989 by architect leoh Ming Pei, The Glass Pyramid offers a remarkable entryway into the museum making it one of the most iconic symbols of the Louvre and Paris.
In partnership with PS5 and Xiaomi, United At Home from the Louvre, will feature the inimitable sound and stage presence of David Guetta on the year's most celebrated night.  Bringing joy and hope to millions who stream in during these trying times, United At Home will be the perfect way to ring in the new year.  Fans can safely tune in to the show via Facebook, YouTube, Instagram, Twitter, Twitch, VK, Insight TV, and Triller.
"I think about clubs, festivals, and the world of culture. I know they are going through a difficult time right now and I would like to express to them my full support."

David Guetta 
David Guetta | United at Home – Fundraising Live from NYC
David Guetta's United At Home Miami and New York livestreams raised over $1.5 million for charities.  His United At Home from Paris will be dedicated to benefiting UNICEF and Les Restos du Coeur, for those in need.  It is encouraged for people to donate to the Louvre, since it was forced to close for six months due to the COVID-19 pandemic. Please click on the following link to donate.
David Guetta – United At Home – New Year's Eve Livestream
Paris – Midnight
London – 11 PM
Los Angeles – 3 PM
New York- 6 PM
Dubai – 3 AM
Tokyo – 8 AM