ARIA-award-winning duo Flight Facilities announce 'NEVER FOREVER,' a worldwide audio-visual event of unreleased music on Wednesday, June 9 at 8 pm PST.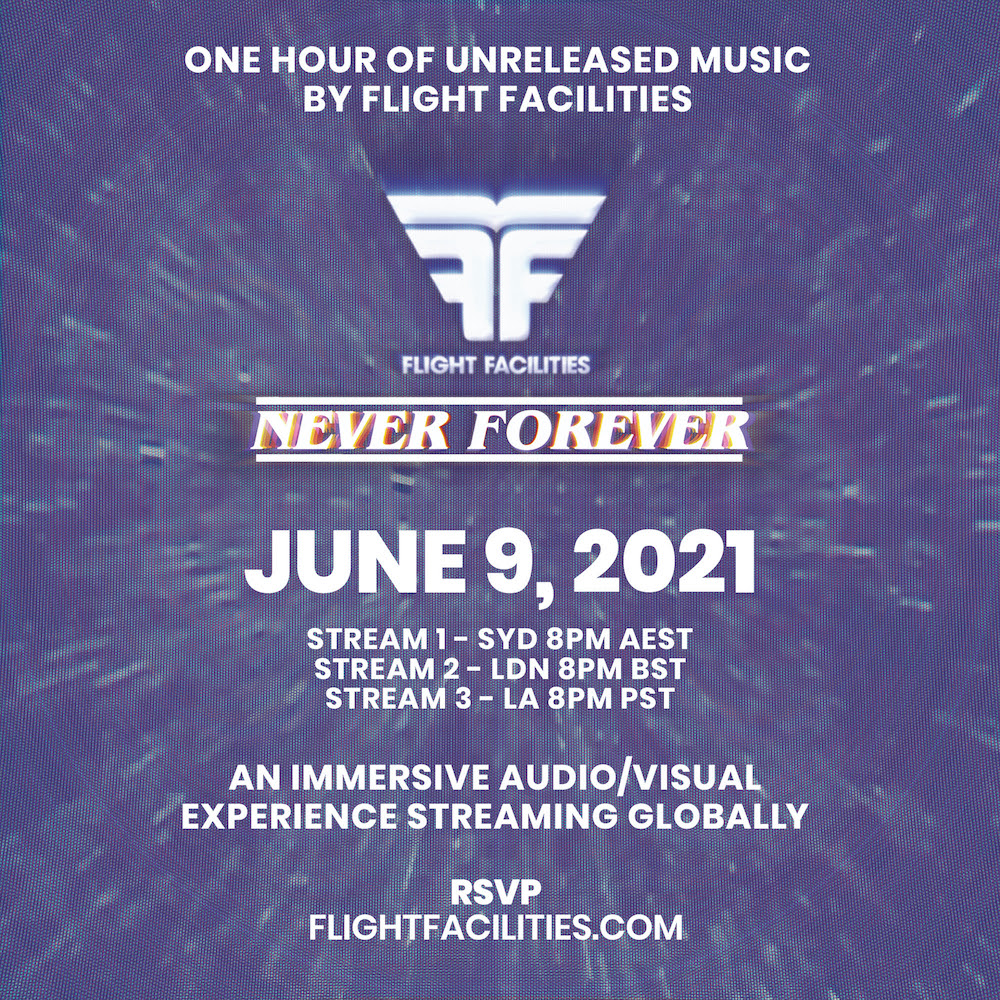 A full one-hour immersive journey, NEVER FOREVER will include an array of never-before-heard music that includes demos and edits that the duo has been secretly working on over the past few years.  The livestream will aim to create memories for fans that cannot be recreated, offering an opportunity to savor their artistry and take pleasure in the knowledge that they are a part of something unique that was curated for their eyes only. 
"Everything is forever now, and yet there's still so much value in the finite. The nostalgia of a memory is so much stronger than a present reality. Never Forever is about chasing the magic of the moment, with no guarantees of repeats. We came to know that feeling in the club, on the dance floor, and even on the radio. It meant embracing a limited point in time, for what it was. There is something super special in that moment for us."

Hugo & Jimmy of Flight Facilities
This announcement follows the release of the artists' most recent single "Lights Up" ft. Channel Tres.  The track went on to accumulate over 2 million streams with support from international acts Zane Lowe, Annie Mac, Jason Bentley, Jack Saunders, and more.
To join in on Flight Facilities' NEVER FOREVER experience, please RSVP for free at their official website.