In partnership with leading travel company Pollen Presents, Grammy-award-winning producer Diplo has announced the debut of Diplo's Higher Ground Cabo Weekender at The Me by Melia Resorts and Hotel from Feb 17-21, 2022.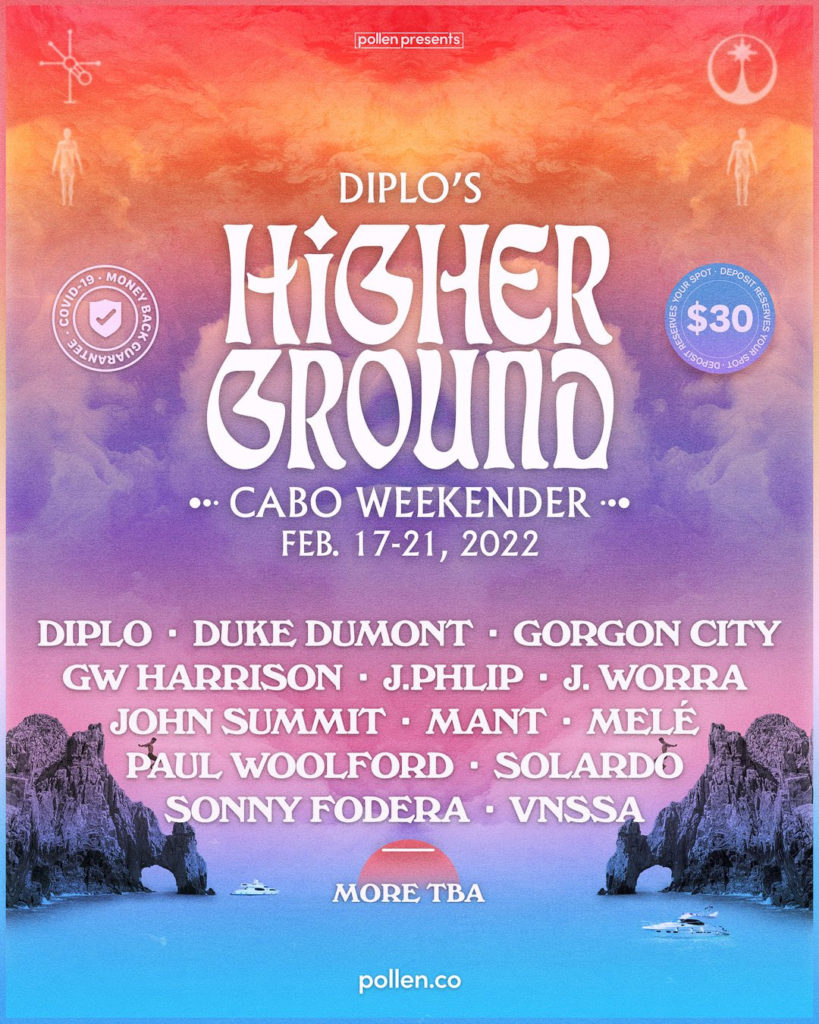 Uniting the deeper shades of dance music's finest, Diplo's Higher Ground Weekender will welcome performances by Duke Dumont, Gorgon City, GW Harrison, J.Phlip, J. Worra, John Summit, MANT, Melé, Paul Woolford, Solardo, Sonny Fodera, VNNSA, and of course, Diplo himself.
The four-day experience will showcase Diplo's Higher Ground record label in an intimate and entirely new format with attendees being fully immersed in pool and boat parties, beach activities, club nights, morning yoga, outdoor excursions, and more.
Travel experiences for Diplo's Higher Ground Cabo will include a four-day, four-night stay at The Me with a range of 4-person and 5-person hotel options. Monthly payment plans are available leading into the event with a $30 deposit and at no additional interest. Pollen Presents also offers a COVID-19 Money Back Guarantee. To purchase tickets or for additional information, please visit the event's official website.
Diplo's Higher Ground Cabo Weekender Phase One:
Diplo
Duke Dumont
Gorgon City
GW Harrison
J.Phlip
J. Worra
John Summit
MANT
Melé
Paul Woolford
Solardo
Sonny Fodera
VNSSA