Lauded electronic music producer GRiZ announced his entrance into the crypto-art space with his first NFT, "SEROTONIN BOOST" dropping on Wednesday, April 28 at 2 pm ET via Nifty Gateway here.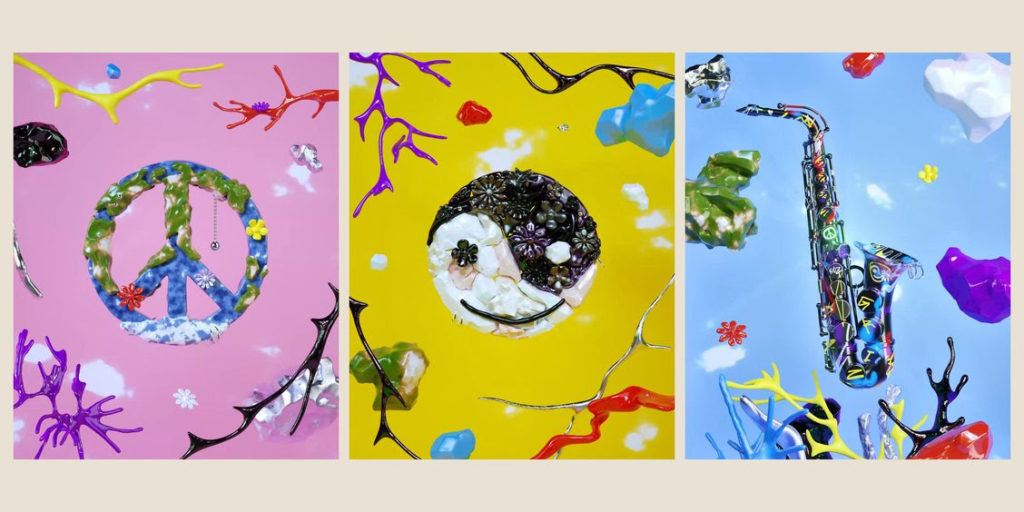 An audio-visual collaboration with Russian artist and designer Kitasavi, "SEROTONIN BOOST" features sculpted abstract 3D scenes with a soundtrack curated by GRiZ himself.  The never before heard sonic endeavor fuses bespoke audio content with vibrant eye-catching artwork, and a drawing from GRiZ specially tailored at a price point of $1, so that his collection does not exclude anyone. Creating the perfect pairing, the collaboration embodies a message of inclusivity, self-love, peace, and balance.
The drop consists of three open editions, four drawings, and a "1 of 1 X 3" auction consisting of three original 1 of 1's to be sold to the single highest bidder. One hundred percent of the proceeds for "SEROTONIN BOOST" will be donated to the open edition titled "Peace On Earth" to Carbon 180, a nonprofit that works to champion and enacts an ambitious carbon removal policy.
This NFT comes after a series of 2021 releases were released by GRiZ including  "Vibe Check," "Ease Your Mind" with Ganja White Night, and "Bring Me Back" with Elohim.  Further, the artist just sold out his largest and most ambitious headlining show to date, "Space Camp." For more information on GRiZ, please visit his official website.