Insomniac Events revealed that it will be adding an additional night to its Yultron Rave Prom Park N Rave on Friday, March 5, and Saturday, Marcy 6, 2021 at NOS Events Center in San Berardino, California.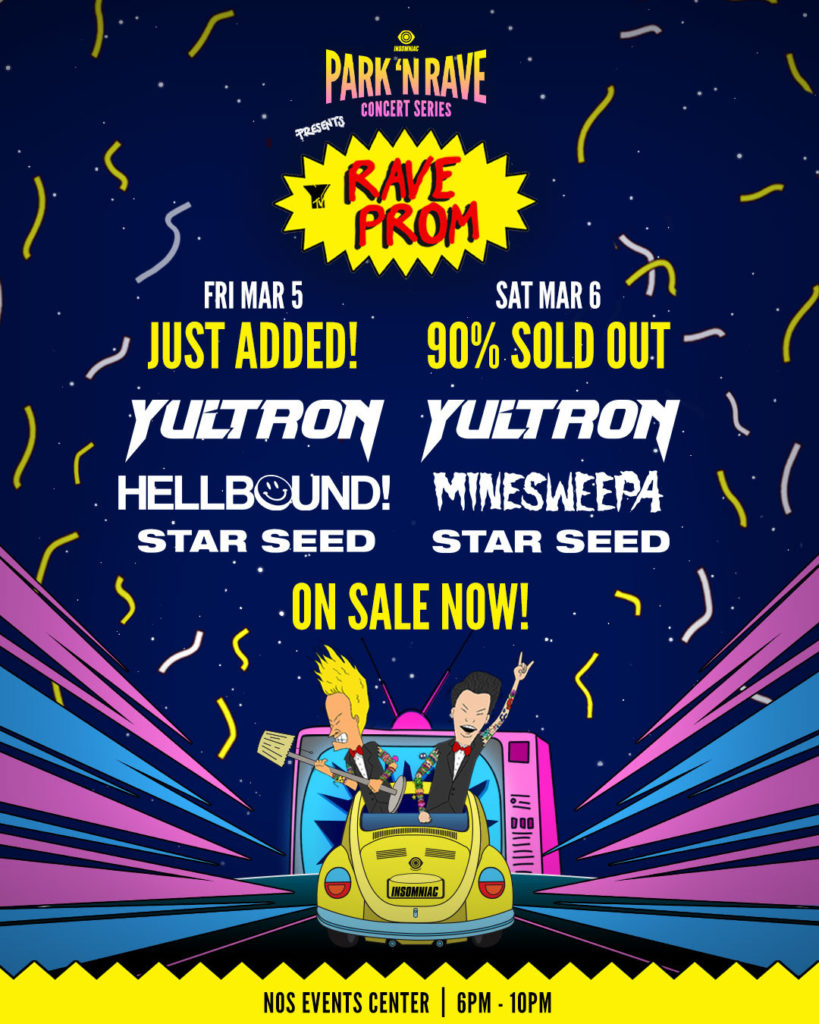 After nearly selling out his Saturday event, Yultron will be taking the decks on Friday night as well. Delivering a diverse range of sound that runs the gamut from bass to electro house, Yultron will be performing for two epic Park N Rave nights that fans will not want to miss.
Yultron – Escape Halloween Virtual Rave-A-Thon
This announcement follows a string of Park N Rave events revealed for February into March. This includes a Disciple Recordings Bassrush Park N Rave this weekend on Friday, February 26 with Virtual Riot and Dirtyphonics and on Saturday, February 27 with Barely Alive and Modestep. In March, fans can see a back-to-back performance by Kill The Noise and Mat Zo on Friday, March 12, and Saturday, March 13, and a Park N Rave celebration for KHSMR's debut album, Harmonica Andromeda on Friday, March 19, and Saturday, March 20.
Tickets to Insomniac's Yultron Rave Prom Park N Rave are currently on sale now at the following link starting at $200 per vehicle for up to five people. Tickets will increase in price for those closer to the stage. Each spot is given on a first-come, first-serve basis, so it is recommended to arrive prior to the start of the event at 6 pm. The event will be following all COVID-19 restriction guidelines. For additional information on Insomniac's Park N Rave events, please visit its official website.
Yultron – Rave Prom Park N Rave
Friday, March 5
Yultron
Hellbound!
Starseed
Saturday, March 6
Yultron
Minesweepa
Star Seed
NOS Events Center
689 S. East Street
San Bernardino, CA 92408