DJ/producer Florian Picasso announced a livestream that will broadcast from Pablo Picasso's atelier on February 20 at 4:00 PM CET / 10:00 AM ET via his official Facebook Page.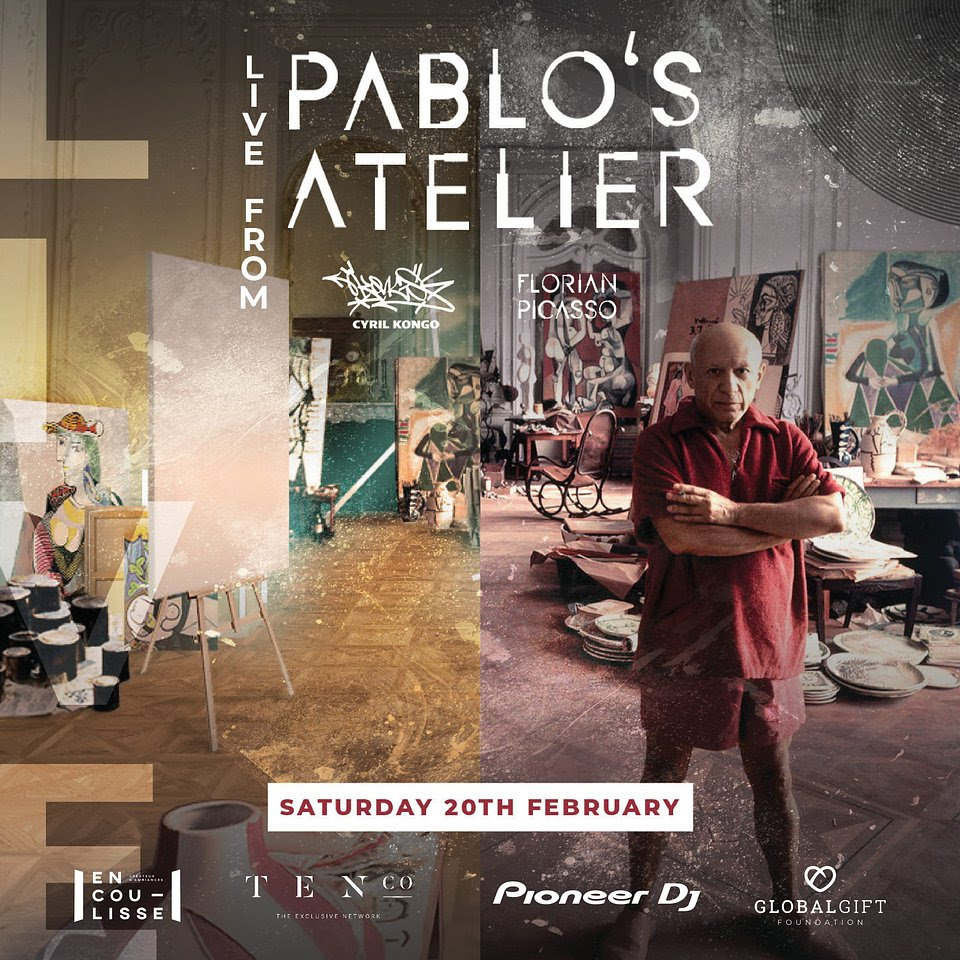 Powered by Pioneer DJ and Pioneer Pro Audio, the livestream event will feature a performance by internationally recognized DJ Florian Picasso while giving spectators the rare opportunity to see inside Pablo Picasso's atelier which used to serve as his painting studio.  For one night only, the room will be transformed back to its original state to resemble what it looked like when Pablo was working there with paintings, sketches, and sculptures.  The artist is set to use the latest gear from Pioneer DJ in his performance.
The 90-minute set will also include Vietnamese artist Cyril Kongo who will be painting alongside Florian throughout much of his performance. Being adopted from Vietnam by the famous Picasso family, this unique collaboration further emphasizes Florian's ties with the country. The art piece created by Cyril will be auctioned with all the proceeds benefiting an orphanage in Vietnam. The painting will later be handed over to its buyer during a Global Gift Gala.
This announcement comes recently after Florian Picasso delivered a mesmerizing livestream back in August from Pablo Picasso's Villa Californie in Cannes. The villa has become an 'unparalleled place of inspiration' to Forian who based his recording studio in the same place his grandfather used to work on his art.
DJ/producer Florian Picasso is the great-grandson of world-famous artist Pablo Picasso and has become a powerhouse in the dance music industry.  He has a vast catalog of releases that include the hit tracks, "Like You Do" ft Gashi & Ally Brooke, "Restart Your Heart" with GRX, and "Armageddon" with Timmy Trumpet to name a few.  For additional information, please visit Florian's official website.