Rising electronic music artist David Puentez has been turning heads since the start of his career. He has built a dedicated fan base of over 2 million listeners and most recently scored big with the hit track, "Banana" which is currently available to stream/download now via Warner Music.
David Puentez – Banana
Since 2020 began, Puentez has been making a defining impact on the dance music industry with the singles, "LaLaLife" which amassed over 7 million streams on Spotify alone, and "I'm Gone." He also saw success with Warner Music on the hit track "Superstar" with Albert Neve which garnered an impressive 25 million streams since its release back in April.
In addition to all of this, the Cologne-based producer has provided his trademark sound on remixes for artists that include Post Malone, Tiësto, Rita Ora, and Jonus Blue.
We had the immense pleasure of being able to speak with David Puentez in an exclusive interview about his most recent hit single, "Banana"  and his journey to dance music's top.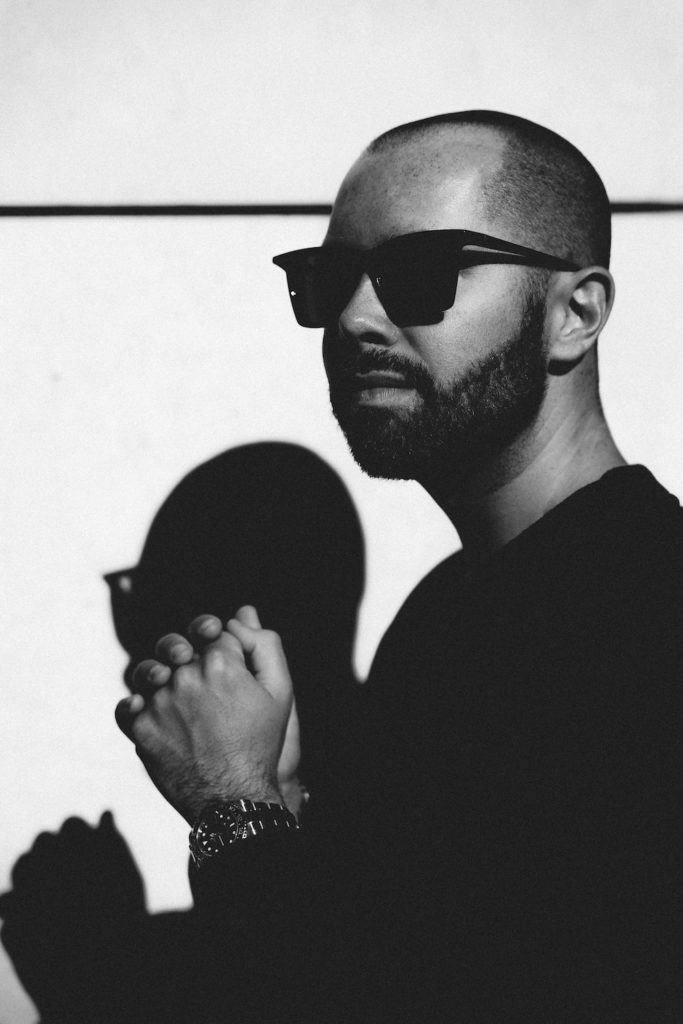 David Puentez in an exclusive interview
You have a new single out titled, "Banana" which is currently out now via Warner Music. What makes you go "Bananas?"
I think when I have too much espresso, I can go straight bananas. 😃 I am an espresso lover so that can happen quite often!
You said that the track delivers a message of not taking yourself too seriously. How have you been able to apply that in your own life?
That's true, a few months ago, I went around the city of Cologne wearing a full-body size T-rex costume. It was sooooo much fun! Life is all about having fun, and I try to live up to that every single day.
What advice would you give to anyone aspiring to get on a major label, similar to what you have achieved?
It was a long way, but in the end, it's about the music and your vision. Warner saw a lot of potential to help me with my next steps, and we are still not finished yet. Just work hard on your music, style, and socials and build your own little system.
You have managed to build an impressive fan base. What advice would you give to an artist trying to "breakthrough" in the dance music industry?
You need the right song and you need to have a strong and loyal fan base who love what you do. This can take ages to build, but it's worth the time. Everything goes by so fast today and has a fast pace in life, so it's essential to have something built that is really strong and lasts much longer than any hype or trend.
Aside from music, what has kept you sane during this pandemic?
Definitely TikTok – such a fun place 😃
What's been the hardest part of being off the road during this time? The best part?
For sure the live gigs and club shows I am missing a lot. The best part was to finally have time for my family.
Where are you most looking forward to performing when things go "back to normal?" and Why?
The United States is where I have always had some of the best shows in my whole life. Great energy and people were very receptive to it. I would love to tour there again hopefully soon!
Thus far in your career, which track are you most proud of? and Why?
"Superstar," my very first record that spent almost 10 months across Germany radio on rotation.
You have remixed for an impressive roster of artists (Tiesto, Rita Ora, Post Malone). Who would you like to work/collaborate with in the future?
TIESTO!!!!!! He is such a nice person and a great artist. A collab would be another dream coming true.
What aspirations do you have for yourself as an artist in the near/distant future?
A lot of new music and some collabs for 2021, it's all about the music for the next year and maybe finally playing some shows again!
We would like to thank David Puentez for talking to us in an exclusive interview. For the most up-to-date news on the artist, please visit his official Facebook Page.