Save Our Stages, an initiative created by YouTube Music and The National Independent Venue Association (NIVA), recently announced that it would be launching SOSFEST, a festival to help support independent music venues, streaming live on Oct. 16-18.
Boasting a massive lineup from an array of genres, the festival is set to feature performances by electronic music acts Major Lazer and Dillon Francis and a myriad of other artists including Demi Lovato, G-Eazy, Macklemore, Finneas, and Miley Cyrus in the pop realm and Portugal. The Man, Foo Fighters, and Dave Matthews from the world of alternative with numerous others. Please see below the complete list of artists set to perform.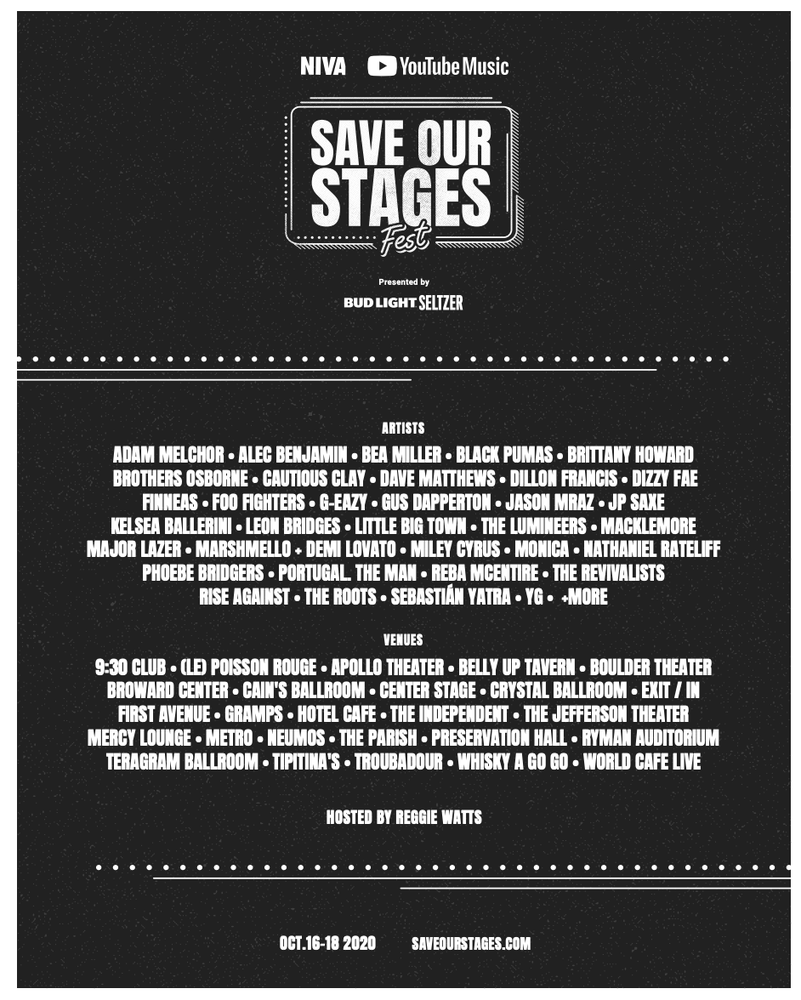 The festival will aim to raise funds and awareness for financially vulnerable independent music venues. SOSFEST will be streamed live directly on NIVA's YouTube page with segments aired simultaneously on each performers' YouTube channels. Fans are encouraged to donate directly to NIVA's Emergency Relief Fund.
The NIVA has been urging President Trump to work with legislators on emergency funding for the live entertainment sector of the country. The bipartisan Save Our Stages Act, which was positioned on Oct. 1, was recently stalled by the president after he announced that he would be walking away from it until after the Nov. 3 election