On Sept. 5, Burning Man 2020 announced that fans from around the world would be able to watch the man burn, free of charge for tonight only by downloading the Apple App here or the Android App here.
With over 70 stages broadcasting live, real-time workshops, and the 200 honorarium of art, Black Rock City will be simulated for an interactive, immersive reality like none other.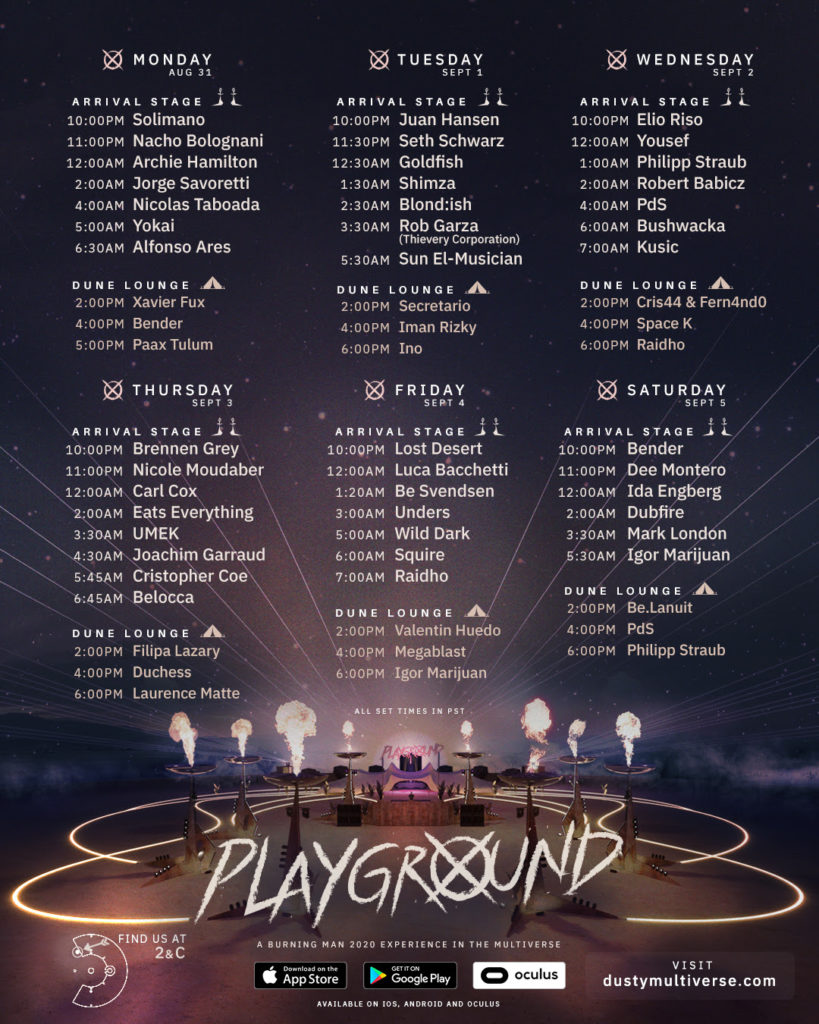 A virtual world of epic proportions has been built for Burning Man 2020 Multiverse which will be filled with eclectic sound camps, art installations, and kinetic energy that burners have come to expect. The Multiverse is set to run in tandem with what would have been in person during its set dates this year.
Thanks to the pioneering California company, Clipo Labs, CEO Faryar Ghazanfari said that he created the Multiverse when he learned that Burning Man was canceled.
"We simulated a full-scale, virtual interactive Black Rock City including the deep Playa. Theme camps are designing their virtual communities and sound stages and will broadcast live events workshops and music. Artists are translating their incredible art into a 3D form that to be experienced in the playa. Burners will appear as 3D avatars communicating via live voice, in one unified experience, whether on a mobile phone or VR headset. Although we lose the ability to touch the playa dust, we gain the ability to reach out to the corners of our planet, inviting everyone to learn what is meant by Radical Inclusion and about our culture and values."

– Clipo Labs
This will certainly become a history making experience and a way to bring the world together like never before. The man will burn tonight and is scheduled to run into Sept. 6. For additional information, please visit the official webpage at DustyMultiVerse here.