On Aug. 22, Claude VonStroke announced the launch of Dirtybird Live TV, which is scheduled to run 7 days a week with the programming of 10 new shows per week on YouTube, Facebook, and Twitch.
Dirtybird Live TV is scheduled to feature a range of content including talk shows, DJ sets, skits, and even interviews. Just some of the shows included in the weekly lineup will include Claude VonStroke's Stroke Stream, Justin Jay's Fantastic Voyage Mystery Box, the Dirtybird Showcase, and Worthy Wednesdays.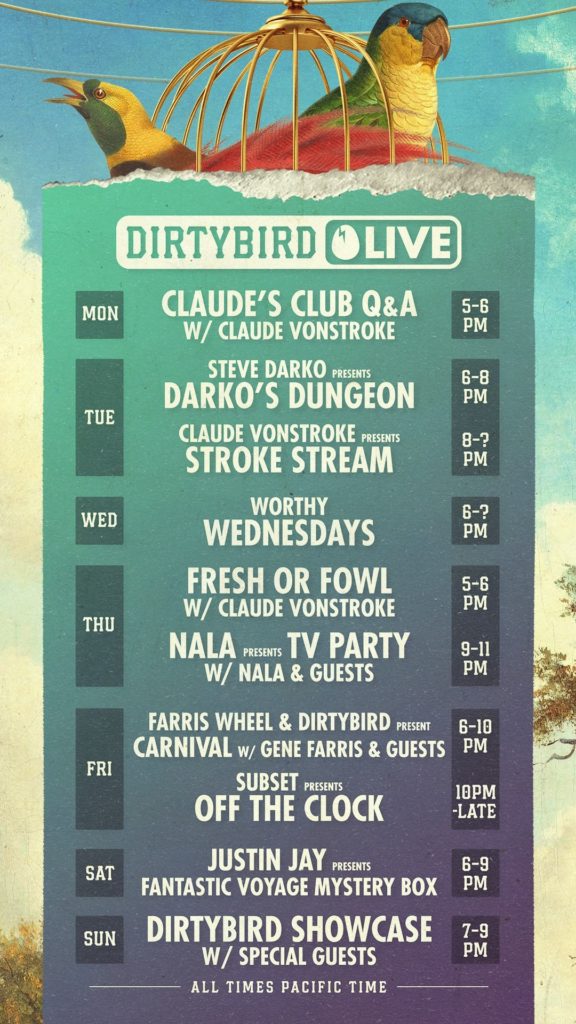 "I wasn't having that much fun during the pandemic but as soon as I started working on this project with our team something changed. I finally see the opportunity to go wild online and now I'm dedicated to bringing the most insane, fun, and immersive experience for our fans. If we can't have Dirtybird Campout we can still try to bring that amazing vibe to our people online."

Claude VonStroke
Dirtybird will be accepting fan-submitted ideas for future programming.  To submit an idea or view Dirtybird Live TV, fans can do so at the following link.