Disco Donnie announces Freakfest Tour 2021 will headline Zomboy, Steve Aoki, and a number of dance music's finest artists in select cities across the United States this fall.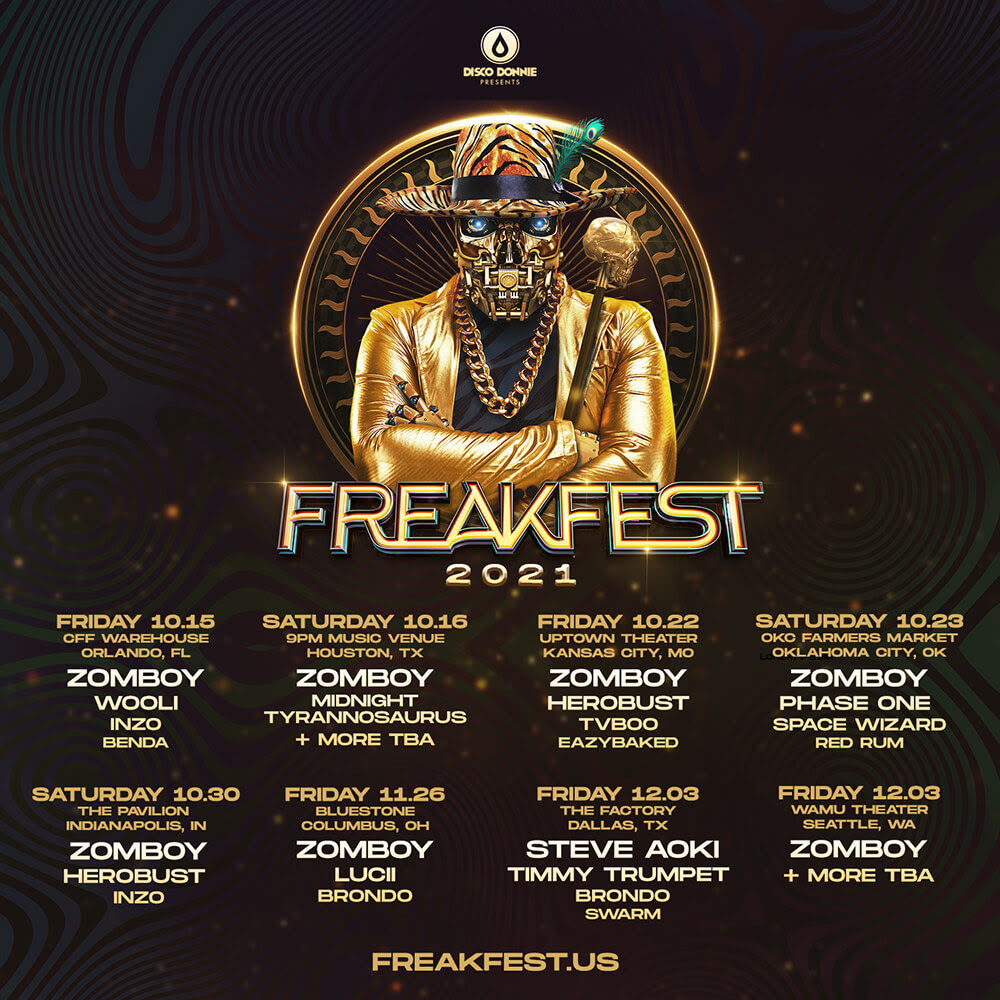 Kicking off on October 15 in Orlando, Florida, Freakfest Tour 2021 will be featuring a range of EDM's most coveted acts including Zomboy, Steve Aoki, Timmy Trumpet, Brondo, INZO, TVBOO, and Wooli to name a few. The tour will be making a number of stops throughout the country including Houston, Kansas City, Oklahoma City, Indianapolis, Columbus, Dallas, and Seattle.
Please see below the list of dates with links to purchase tickets.  For additional information, please visit Disco Donnie Presents' official website.
Freakfest Tour 2021
Friday, October 15, 2021
Saturday, October 16, 2021
Friday, October 22, 2021
Saturday, October 23, 2021
Saturday, October 30, 2021
Friday, November 26, 2021
Friday, December 3, 2021
Friday, December 3, 2021