Bass music artist Excision announced the debut lineup for a new two-day event titled, Reunion, which is set to take place at Legend Valley in Thornville, Ohio on July 16 and 17, 2021.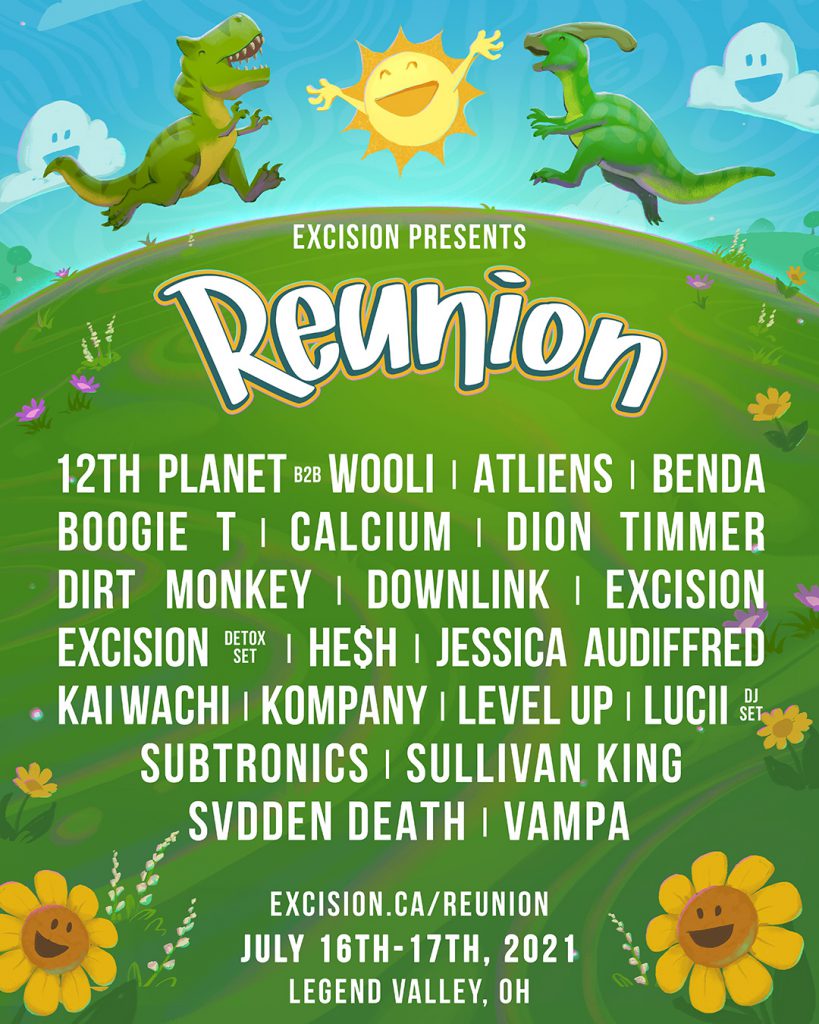 Featuring an eclectic range of artists that span the bass music scene, Reunion 2021 will be featuring performances by Boogie T, Dion Timmer, HE$H,  Jessica Audiffred, Subtronics, Sullivan King, Vampa, and of course, Excision with a notable back-to-back performance by 12th Planet and Wooli.
Instead of holding on-site camping similar to the artist's other events Bass Canyon and Lost Lands, shuttles will be transporting attendees from nearby hotels to Reunion 2021 with free parking made available for ticketholders as an added convenience.
"Over the last year, the team and I have had a lot of time to get creative. The one thing we couldn't stop thinking about was getting back to live shows and celebrating with you all. What better way to do it than a Bass Family Reunion? With Lost Lands being sold out and still many months away, we just couldn't wait!"

Excision
This news comes shortly after Excision announced that his two-night bass rumble will be descending to Downtown Las Vegas on July 2 and 3. Further, the artist's two flagship festivals, Bass Canyon and Lost Lands will be held in August and September.
Jeff Abel, known artistically as Excision, is an electronic music act known for his bass-heavy sound that combines the aggressiveness of metal with hip-hop.  Known for his tours with immense sound systems and huge visual productions, the artist has collaborated with the likes of Datsik, Bassnectar, and Destroid   For additional information on Excision, please visit his official website.