Damian Lazarus and Crosstown Rebels reveal a Get Lost 2021 livestream event on May 1, starting at 5 AM via Beatport's streaming channels.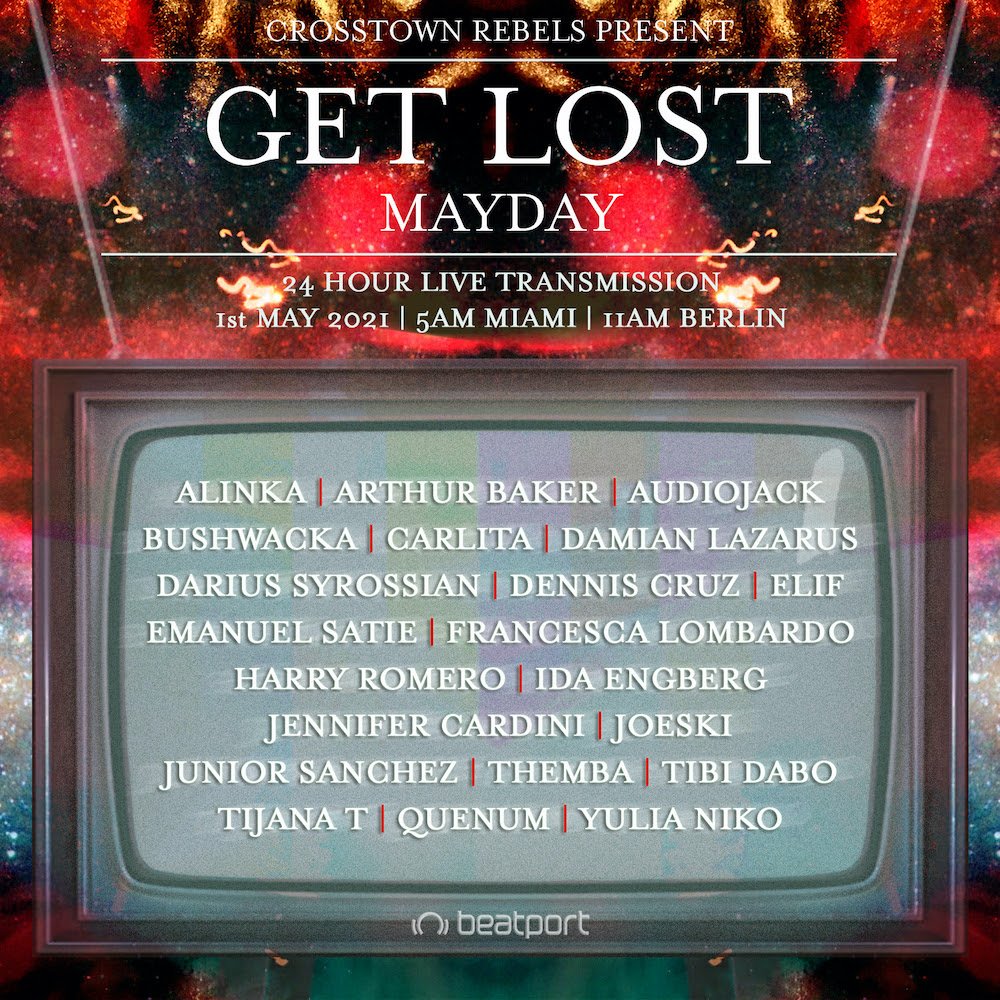 Featuring over 20 of the most cutting-edge electronic music acts, Get Lost 2021 Livestream will be a 24-hour event featuring performances by Arthur Baker, Bushwacka, Darius Syrossian, Emanuel Satie, Harry Romero, Francesa Lombardo, Ida Enberg, Jennifer Cardini, Yulia Niko, Junior Sanchez, Tijana T and more.
2020 would have marked the event's15th anniversary in Miami, but the event was forced to cancel two years in a row due to the COVID-19 pandemic. Damian Lazarus decided to put in place the May Day Get Lost Livestream to celebrate the event's 14-year history.
"Get Lost Miami was one of the first parties to be canceled due to the pandemic back in March 2020. As we entered this year it was clear that we would have to postpone again, and so a 24-hour live stream featuring some of the freshest DJs in our family, plus some legendary heroes felt like the right thing to do. We're endeavoring to give people a taste of the deep and trippy vibes that we've all been missing on the dancefloor but reconstructed now for the screen. May Day has always been a day of rave and we hope you enjoy the journey we are about to Get Lost in."

Damian Lazarus
Join Damian Lazarus & Crosstown Rebels for a 24-hour spectacular Get Lost 2021 event at 5 am EST on May 1 via Beatport.
Damian Lazarus – Get Lost 2021 – May Day Livestream
Alinka B2B Tijana B2B Jennifer Cardini
Arthur Baker
Audiojack
Bushwacka B2B Darius Syrossian
Carlita
Damian Lazarus
Dennis Cruz
Elif
Emmanuel Satie
Francesca Lombardo
Harry Romero B2B Joeski B2B Junior Sanchez
Ida Engberg
Themba
Tibi Dabo
Quenum
Yulia Niko