Electronic music talent Malarkey has been rising the ranks of the dance music industry with recent hits on esteemed music labels Spinnin' Records and Don Diablo's HEXAGON.  Just this week the artist recently released an irresistible single on STMPD titled, "Miss Me" with fellow producer NUZB which continues to affirm his talent as a music producer.
NUZB & Malarkey – Miss Me
EDMunplugged had the immense pleasure of speaking with Malarkey in an exclusive interview to find out more about the inspiration behind his recent single, what his creative process is like in the studio, and what his plans are for the future.
Malarkey in an exclusive interview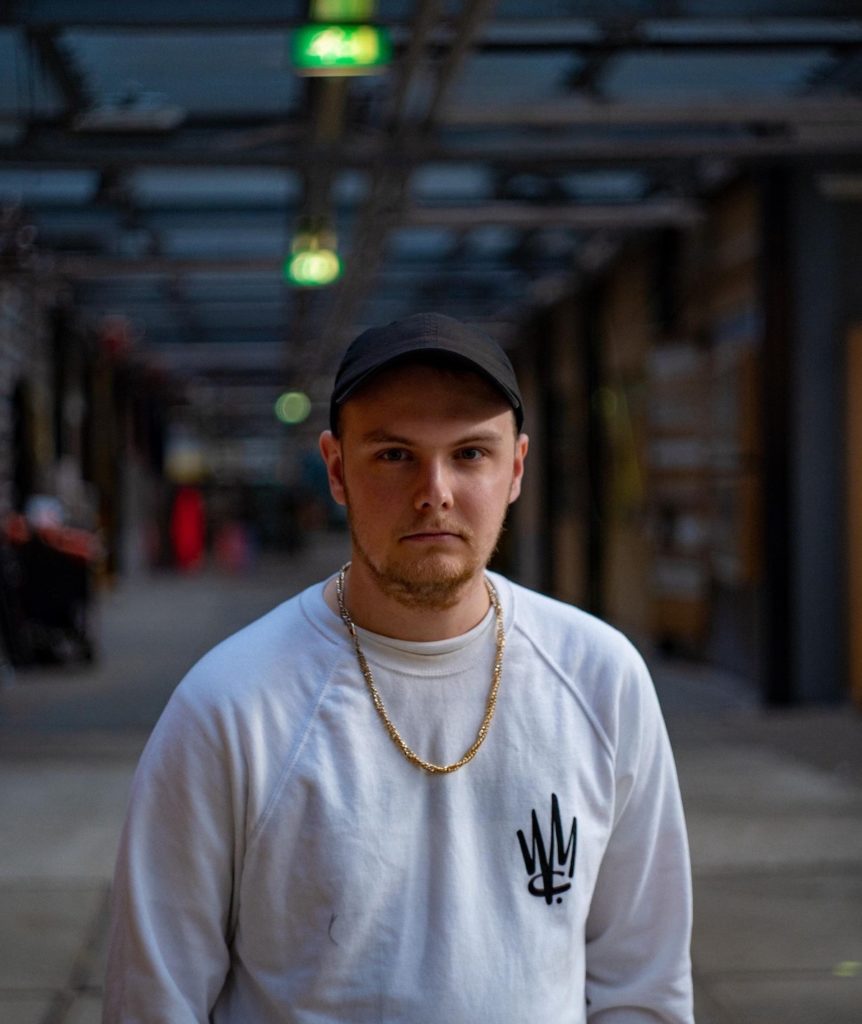 You have an infectious new release with NUZB out now on STMPD RCRDS titled, "Miss Me." How did that collaboration come about?
"This one started with Kohen connecting me with NUZB after hearing the direction I was going. I was already really into NUZB's tunes after hearing his 'Killed By The City' remix (we in fact all knew each other from remixing Alok!)."
What was the inspiration behind creating "Miss Me?"
"I had the drop idea for a little while and actually when I connected with NUZB, I was glad I hadn't finished the tune just by myself, as I knew this would be the perfect collaboration for us to work on together. We went from there and made what I consider to be a banger!"
What is your creative process like in the studio?
"I love having some kind of loop/sample to start off creativity. It's instantaneous at that point. In my mind, I can picture how the song can be, and it's much easier than relying on you having to make something there on the spot (especially if your inspiration is lacking that day!). With so much music coming out from my project right now though, I think it's becoming easier for me to decide what's working and what isn't in the early stages of a project, which saves me wasting time."
How did you discover your talent as a songwriter?
"Songwriting for me has to be quite a natural thing – trying to force out melodies and chords never connects right. For me, I was writing songs properly at 12-13, for my rock band as a kid. It was great having the creative freedom and being able to just enjoy the music! I try to incorporate that spirit when I'm writing today, and switch off from what a label/audience/publisher might need, and just enjoy the music personally!"
What made you go on a hiatus in 2019 to work on Drum and Bass and Pop projects? Is there anything that made you come back?
"I think I was just becoming a bit disenfranchised with my connection to the House scene. It was a weird time – there was no "massive" trend going on in that time in House music to make me go "hey I wanna be a part of that". I was also just really struggling to write music as Malarkey… I felt like I had nothing to really say or add to the project at the time, so looked elsewhere for that. The pandemic definitely made me come back to the project… after my single, "I Got 5 On It" hit Beatport Future House #1 in early March 2020, I was like, 'Hey – there might be something here.' I turned my attention to rejuvenating the project, and I'm really glad I did."
What is your favorite genre of music that you like to create? And why?
"For me, it's probably House music. It's a really fun genre with so many styles and vibes, that you can adapt it into anything you want – Future House, Bass House, Piano House, it's just a gorgeous genre."
What advice would you give to anyone aspiring to get on a major label, similar to the accomplishments which you have achieved?
"Making connections is always important I personally feel – so having good people skills! I was friends with one of the early, early team members at HEXAGON for 4-5 years before I signed, who still works there. I met Garrix at Ushuaia in 2019, 2 years before I signed to STMPD. However big or small these connections were, being able to talk as someone who was potentially a future colleague as opposed to a fan, was quite crucial in my opinion. When the music was finally ready and good enough, it just made the process 10 times easier. Make sure you email people and go to events such as ADE to start these connections!"
Who have been your inspirations to become a DJ and producer?
"Skrillex was probably the first name that made me see electronic music in a different way. I vividly remember searching on my grandparents' computer 'What instrument makes Dubstep' – which yeh, sounds stupid now, but at the time for a 13-year-old it was, just sounds I'd never heard in my life before."
Are there any future projects, tracks, or collaborations that you would like to share that will be taking place in 2021?
"My next tune is with Redondo… I'm really excited for that one and played it on my Big Beat Radio mix. I think it'll be special. HEXAGON fans will be happy to hear I'll be returning there very soon too. Also been working with Spinnin' and STMPD on some new records recently!"
What aspirations do you have for yourself as an artist in the near/ future?
"I'd love to be able to tour. Mainly play Ushuaïa in Ibiza. I remember being 17 and having to get my step-dad's wristband off his hand onto mine from the partner hotel that meant you were over 18 so I could get in to see Avicii, Martin Garrix, Oliver Heldens, David Guetta, all in the space of a week. Ibiza is absolute magic. I miss that place so much, so anything that takes me there long term would be a goal! Aside from that – I just want to keep making and releasing music at the rate I have been and keep up the positive responses from everyone that I've seen over the past year."
EDMunplugged would like to humbly thank Malarkey for taking the time for this interview. For additional information regarding Malarkey, please visit his official Facebook Page.