Multi-faceted music artist Don Diablo announced that he will be entering the crypto-art movement with the unveiling of his ground-breaking NFT Genesis piece via SuperRare on Friday, March 19.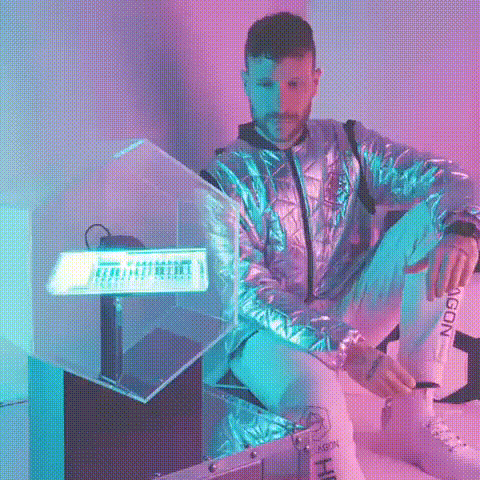 Bringing physicality to the digital art movement unlike anything ever seen before, Genesis will be a hybrid between the crypto and physical art world. The digital art will contain the only copy of an unreleased track by the esteemed producer, one that he has been working on for over 19 years. The art will be accompanied by a unique physical hand-crafted hologram cabinet to display the art piece as well.
Don Diablo will be selling his first non-fungible token with a physical cartridge that will contain the digital art piece that will play the only copy of the artist's song. Bridging futuristic and nostalgic realms, the cartridge will be reminiscent of the 80s video game cartridges of the artist's youth.
Don Diablo – Genesis NFT via SuperRare
Don Diablo teased an image of his hologram cabinet via his socials last week which also could have been seen as a prototype during his episode of MTV Cribs last year. The artist continues to transcend boundaries with his creativity which is affirmed with his multi-faceted masterwork NFT Genesis piece.
Since the arrival of non-fungible tokens, Don Diablo has been waiting for the right time to immerse himself into the market. Finding his place in the community, the pioneering artist will auction his Genesis piece on platform SuperRare, a highly curated digital art platform which enables everyone with an internet connection to be an art collector. For additional information on SuperRare, please visit its official website.