BLOND:ISH's ABRACADABRA Records announces a two-part compilation album, Human Nature (Day) available on March 19 and Human Nature (Night) scheduled for April 16, available to pre-save now.
Featuring 19 combined tracks and 23 artists from the ABRACADABRA family, Human Nature features contributions from Seth Schwarz & Villem Vatter feat. Artemides, Savage & SHē, NOMÅGIK, BLOND:ISH, Hyenah & Wilson Kentura, The Soul Brothers, Sasson & Nii Tei, Carla Valenti, and more.  Mixed by ABRACADABRA founder BLOND:ISH, the compilations are released with an intention to keep the party vibe alive. Fans should also be on the look-out for two additional remixes of the albums by BLOND:SH as well.
"With our current situation, we all, artists and community included, are deeply missing that connection with each other. That energy, from the music and moments we all shared, to the group hugs at the end of a set, are all so essential, and you can feel it all through every single track featured in this compilation."

Vivie-Ann Bakos (aka BLOND:ISH), founder of ABRACADABRA Records
To coincide with this announcement ABRACADABRA TV will be hosting a live, three-day minifestival from March 19-21 to celebrate the release of Human Nature (Day). Streaming over 50 hours of live music and entertainment, the weekend-long event will be filled with music, self-love, and activism with live performances from the artists featured on the compilation. Broadcast exclusively on ABRACADABRA TV via Twitch, the event will also debut the second season of BLOND:ISH's weekly Twitch show, "Human Nature," airing Saturdays at 4 p.m. EST
"I can't wait to connect with my fans again. Human Nature is what inspired us to take ABRACADABRA online. Last year when lockdown started, I had a prophetic dream that I needed to start streaming to connect the collective through music. That's how this all came together. We were live for a year straight! Now we're back and excited to keep the party going."

BLOND:ISH
Founded and led by international touring artist and DJ, Vivie-Ann Bakos aka BLOND:ISH and Liana Hillison, ABRACADABRA is a female-powered collective focused on bridging the worlds of music and art with wellness and eco-activism. For additional information on ABRACADABRA please visit its official Facebook Page.
Human Nature (Day) – Mixed by BLOND:ISH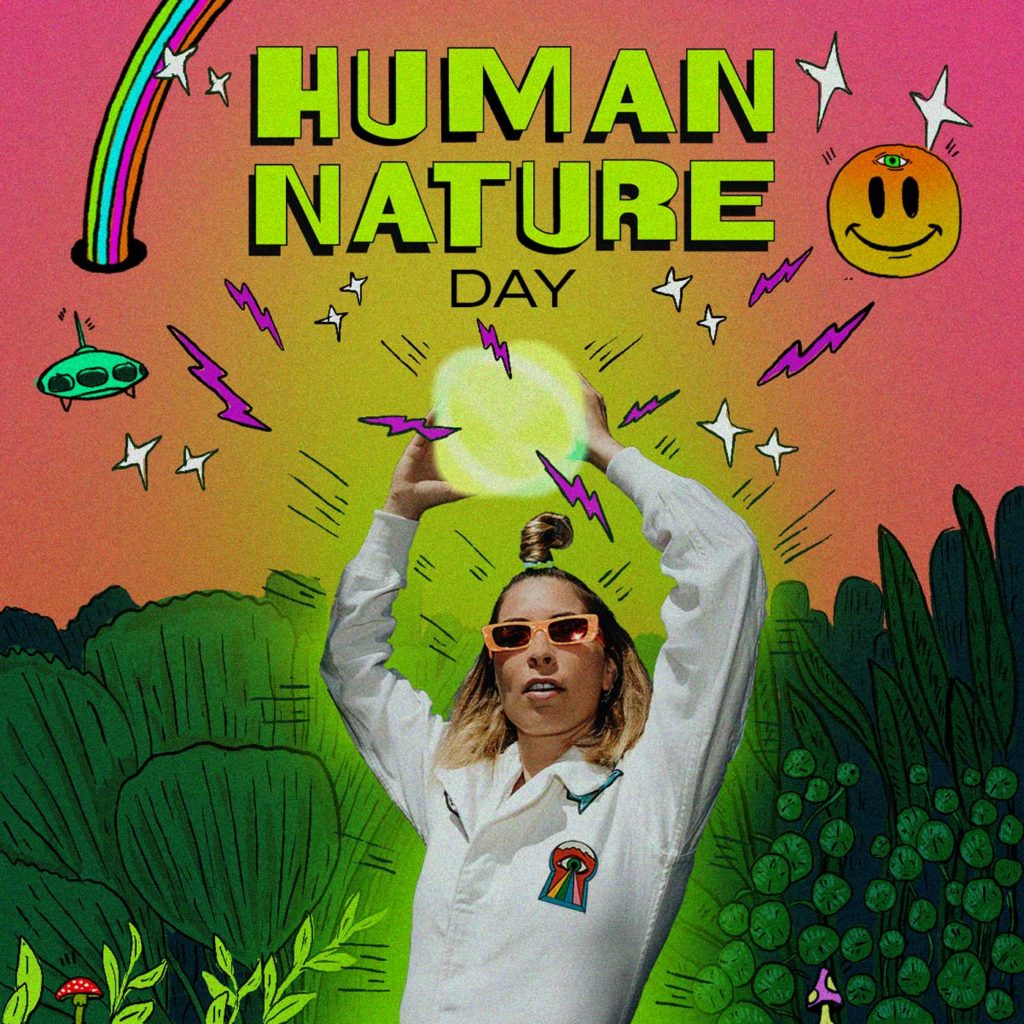 Released on March 19, 2021
Kamilo Sanclemente & Giovanny Aparicio feat. GIOKA – Madre Santa
Seth Schwarz & Villem Vatter – Cloud 9 – Living On (feat. Artemides)
The Soul Brothers – Feliz
Savage & SHē – Spirits Of Sian Ka'an
NOMÅGIK – Darbani
Archila – Ocean Dust
AIWAA – Meraki
Carla Valenti – Hueveo
J.Pool – As Long As I Breathe
Human Nature (Night) – Mixed by BLOND:ISH
Released on April 16, 2021
BLOND:ISH – Rio Secreto
Ameme – Your Love
Hyenah, Wilson Kentura – Cyprio
Nico de Andrea, Baron (FR) – Kebali
The Soul Brothers – Cenizas
Francis Mercier, Emvafaya – Bolingo Nanga (feat. Bibi Den's Tshibayi)
Mòo & Jo – Chakra
MIICHII – State Of Mind
Raw Main – SandMan
Sasson & Nii Tei – Verisma