Insomniac announced its first-ever Night Trip Park N Rave, which is scheduled to take place at NOS Events Center on Friday, January 29, 2021, from 6 pm – 10 pm.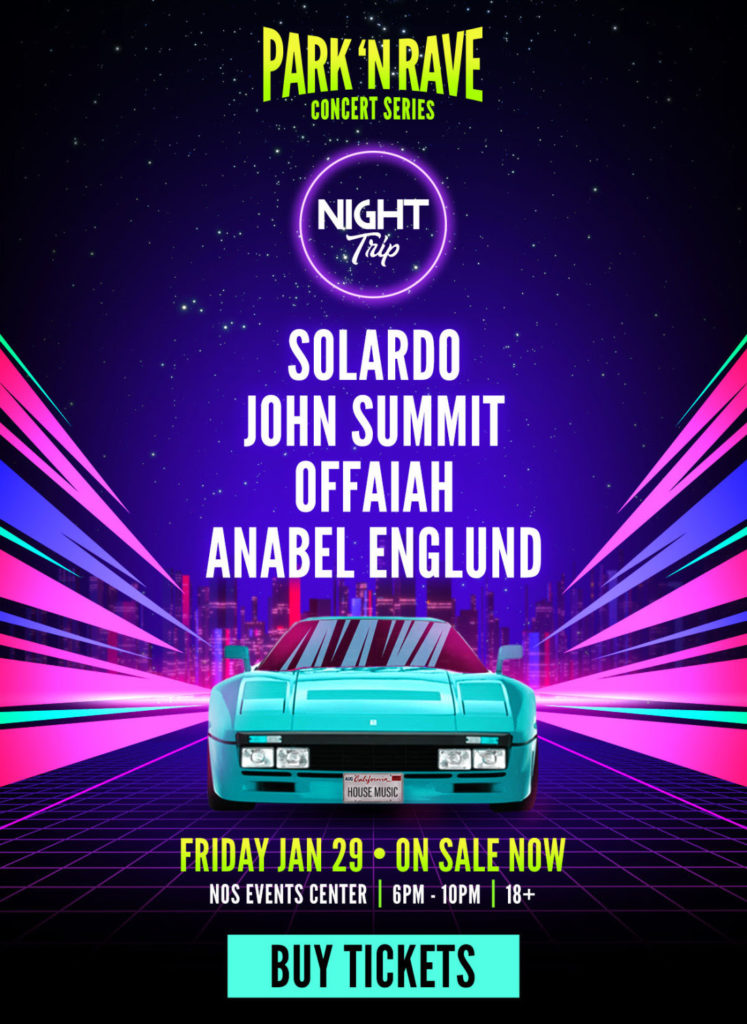 Featuring a selection of some of the most cutting edge house music throughout the night, Night Trip will play host to artists Solardo, John Summit, Offaiah, and Anabel Englund.
This announcement comes after Insomniac announced a number of upcoming Park N Rave events to kick-off 2021.  Among these events include a Wooli Bassrush Park N Rave scheduled for January 15, a Wax Motif House of Wax takeover on Saturday, January 16, and Jason Ross bringing The Atlas on Friday, January 22, and Saturday, January 23.
Tickets to Insomniac's Night Trip Park N Rave are currently on sale now starting at $200 per vehicle for entry of up to 5 people.  There are also ticket options available to add an additional 3 people per car. Vehicle passes increase depending on the car's proximity to the stage. For additional information on Insomniac's Park N Rave events, please visit its official website.
Night Trip Park N Rave
Solardo
John Summit
Offaiah
Anabel Englund
January 29, 2021
6-8 pm
18+ 
NOS Events Center
689 S. East Street
San Bernardino, CA 92408