Wooli will headline Insomniac Events' Bassrush Park N Rave which is scheduled to take place on Friday, January 15, 2021, at NOS Events Center from 6 pm – 10 pm.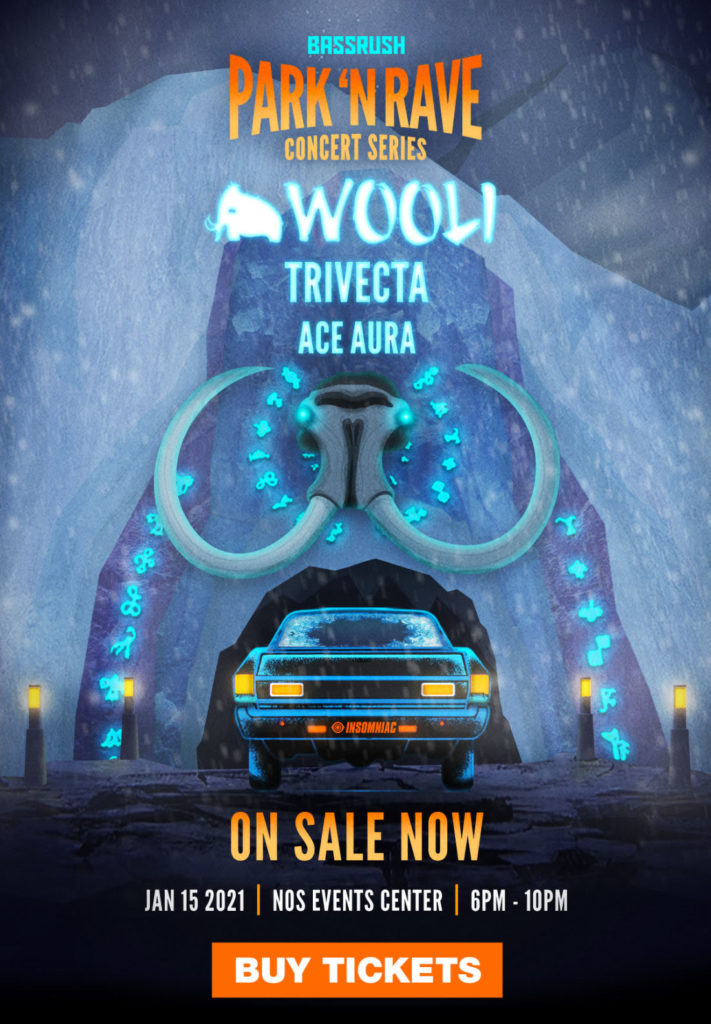 Bassrush will be taking over Insomniac's Park N Rave once again as it is scheduled to feature the heavy beats of Wooli, Trivecta, and Ace Aura throughout the night.
This announcement comes after a slew of Park N Rave events have been announced at the end of December 2020 into January 2021.  Among these events include a special two-night event with Valentino Khan on December 18 and 19, a SayMyName HARD takeover on Sunday, December 27, a Bassrush Bear Grillz Park N Rave on Wednesday, December 30, and a series of five performances by deadmau5, which will kick-off on New Year's Eve.
Tickets for the event are currently on sale starting at $200 per vehicle. The ticket prices increase the closer the vehicle is to the stage. The event welcomes up to five people per vehicle. However, there are also add-on options to add up to three more people to a car. For additional information or to purchase tickets, please visit the event's official website.
Wooli Bassrush Park N Rave
Friday, January 15, 2020
6 pm – 10 pm
18+
NOS Events Center
689 S. East Street
San Bernardino, CA 92408