Insomniac announced that MitiS will be bringing the melody & bass to its Park N Rave event series, which is scheduled to take place on Saturday, January 30, 2021, at NOS Events Center from 6-10 PM.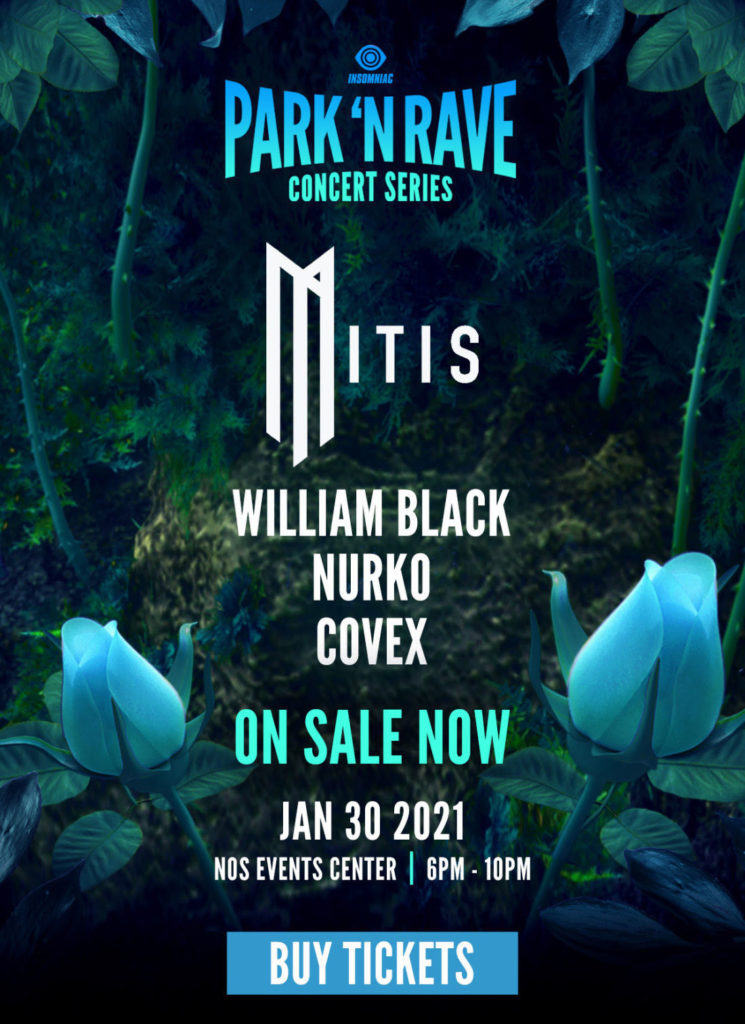 Featuring the emotive, bass dropping sounds of MitiS, the evening will also feature performances by William Black, Nurko, and Covex. This event will round-out the Insomniac's Park N Rave event series for January.
MitiS – Try feat. RØRY
This announcement comes after Insomniac has announced a number of upcoming Park N Rave events for January into February.  Among these events include Jason Ross who will be bringing The Atlas on Friday, January 22, and Saturday, January 23; a Night Trip Park N Rave with Solardo and Anabel Englund on Friday, January 29; and a 4B & Friends takeover on Friday, February 5 and Saturday, February 6.
Tickets to the upcoming MitiS Park N Rave are currently on sale now starting at $200 per vehicle for entry of up to five people.  There are also ticket options available to add an additional three people.. Vehicle passes increase depending on the car's proximity to the stage. The event will be following all COVID-19 restriction guidelines. For additional information on Insomniac's Park N Rave events, please visit its official website.
MitiS Park N Rave
MitiS
William Black
Nurko
Covex
Saturday, January 30, 2021
6-10 pm
18+ 
NOS Events Center
689 S. East Street
San Bernardino, CA 92408