Insomniac's owned Factory 93 announced a brand-new Park 'N Rave concert series, which is scheduled to kick-off with a performance by Maceo Plex on Friday, Oct. 9, and Saturday, Oct. 10 from 8 pm-12 am at the NOS Events Center.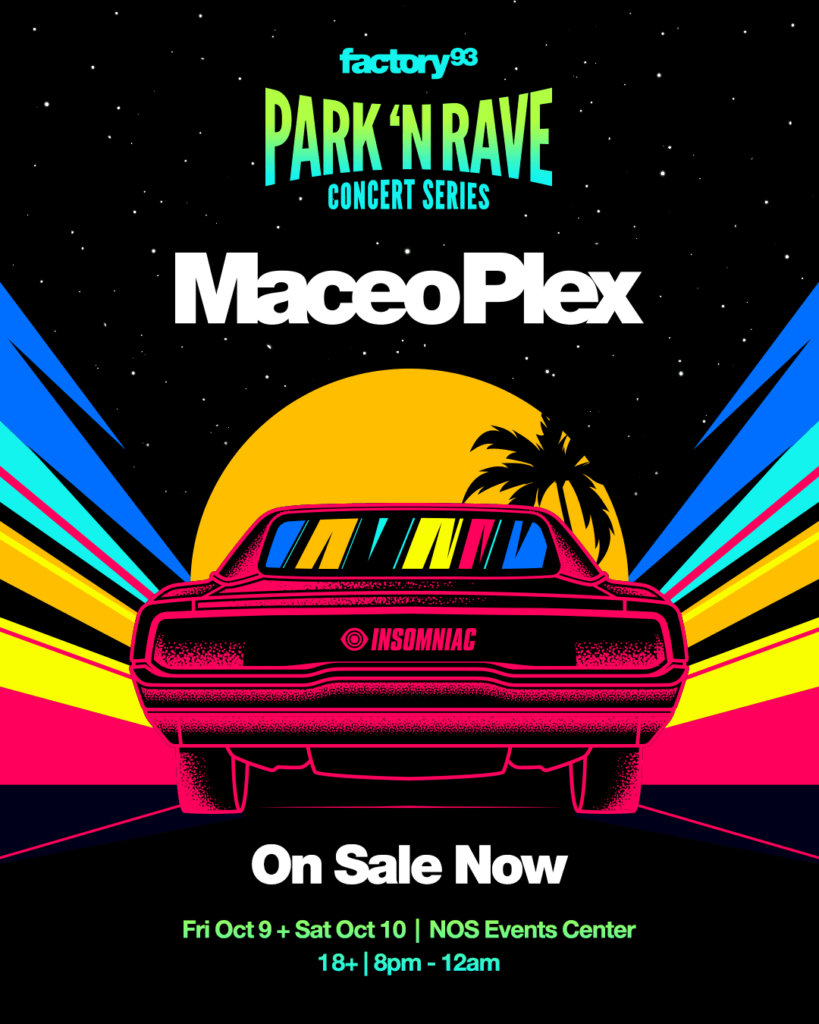 This event will be Insomniac's first of its kind as the organizers have laid out some ground rules for those attending. Up to 5 people will be allowed to attend per car at the event. Attendees to the event will not be allowed to leave the vehicle or sit on top of the car unless going to the bathroom. All vehicles will be searched, and alcohol will be allowed for those 21+. Vehicles are to leave their space as they found it. No trash should be left behind. A trash bag will be provided to each vehicle upon parking.
Ticket prices will start at $200 per car prior to taxes and fees and will increase in increments for spots closer to the stage with the highest price point for rows 1-3 on sale for $400. Tickets can be purchased at the following link. Photo ID will be required to enter the event. All patrons must be 18+.
Factory 93 is owned by the esteemed concert promoters Insomniac Events. Insomniac is responsible for some of the most renowned music festivals and events in the world including Electric Daisy Carnival (EDC), which will be celebrating its 25th anniversary in 2021.