YUNGBUD announced the release of his highly-anticipated album, Weird! which is currently available to stream/download via Locomotion/Interscope.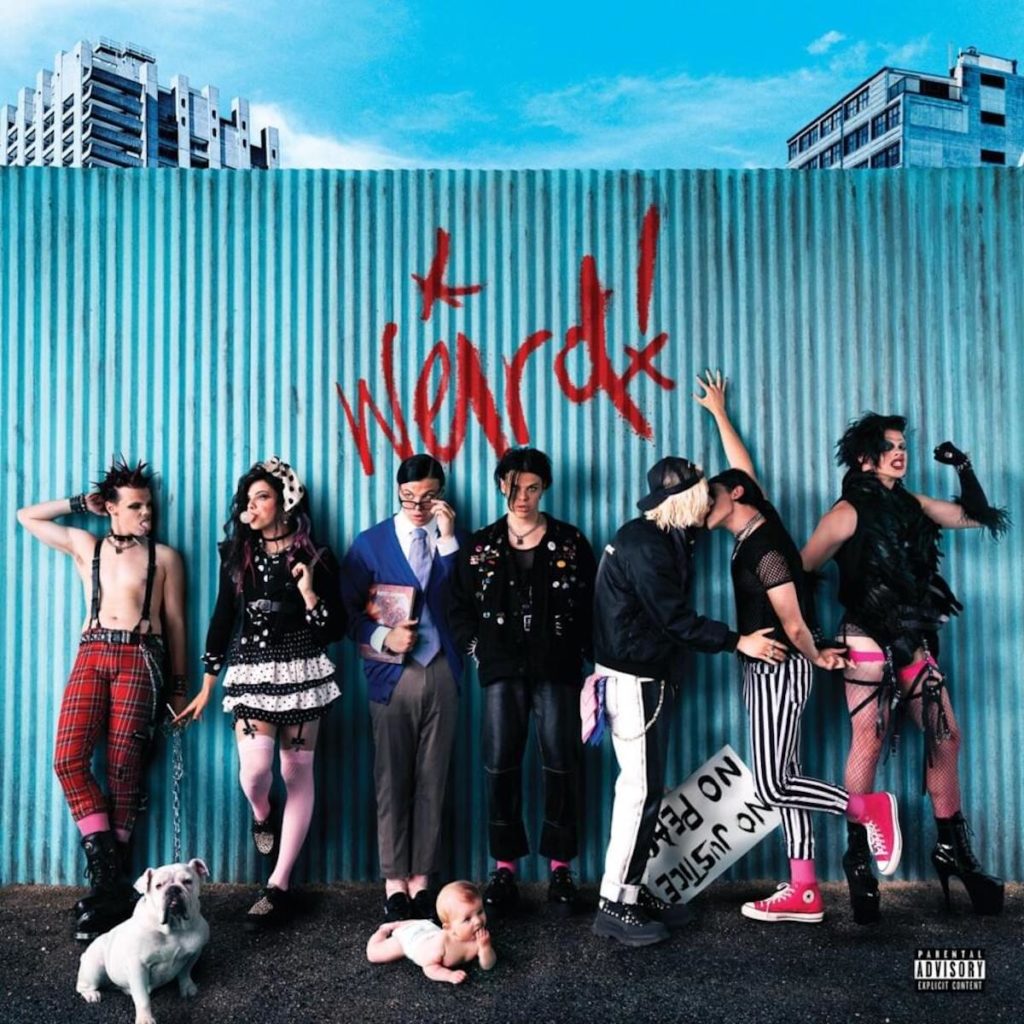 YUNGBLUD's Weird! marks the artist's third and most complex body of work, the album embodies a wide array of sounds with Queen-inspired harmonies, Beatles-esque chord progressions, elements of dance-punk, glam-rock, hip-hop, and metal. The album was recorded at studios in London and Los Angeles with Cervini, Greatti, and another frequent collaborator, Matt Schwartz (Cold War Kids, Bullet For My Valentine, Massive Attack).  Featuring the artist's previous hit singles, "mars" and "cotton candy," this is Weird! is one album fans are not going to want to miss.  Weird! follows the artist's highly successful LP 21st Century Liability in 2018 and the 2019 EP, the underrated youth, which were immediately embraced by fans and the world.
The 23-year-old artist says in a press-release, 
"It's a story of coming-of-age and self-acceptance and liberation, in terms of sex and gender and drugs and heartbreak and all the other twists and turns we go through in life." Likening Weird! to a "Skins" episode in album form, he adds, "I hope it makes people feel like it's okay to feel out of place or twisted or weird, because life is weird—but that's what beautiful about it. So don't ever try to live it as someone else. Live it as you."
Dominic Harrison, more commonly known by his artist name YUNGBLUD is a British singer/songwriter. Known for vocalizing about significant issues that affect his generation, he uses his music to unite and empower the youth of today. The artist was crowned MTV Push: Ones to Watch winner at the start of the year and went on to win "Best Music Video" at the NME Awards in Feb 2020. He most recently won Best Push artist at the 2020 MTV EMAs. YUNGBLUD has performed to sold-out crowds in over 20 countries and played some of the world's biggest festivals, including Austin City Limits, Life Is Beautiful, Lollapalooza, Reading and Leeds Festivals, and Vans Warped Tour.  For additional information on YUNGBLUD, please visit his official website. 
YUNGBLUD is hosting a global digital tour.  For upcoming dates for his Weird Time Of Life Tour, please visit the following link.
YUNGBLUD – Weird! tracklist
teresa
cotton candy
strawberry lipstick
mars
superdeadfriends
love song
god save me, but don't drown me out
ice cream man
weird!
charity
acting like that ft Machine Gun Kelly
it's quiet in beverly hills
the freak show