On July 1, EPIZODE5: Epilogue festival in Vietnam revealed its phase-one lineup, which is scheduled to be held at Phú Quốc Island on Dec. 29, 2020 to January 10, 2021.  Marking a comeback in its fifth edition of the event, the twelve day festival will be curating a non-stop programming of electronic music along with daytime activities and an awe-inspiring artistic setting.
The first wave lineup of EPIZODE5 will include performances by: Ricardo Villalobos, Binh, Deborah De Luca, Dubfire, Goldie, Guti, Hector, Loco Dice, and Waff.  In addition, the performance acts will have support from international and regional acts that include: Abelle, Chktle, David Gtronic, E/Tape, Javier Carballo, Louise Chen, Mahony, Ouissam, Roustam, Sunju Hargun, and Yaya.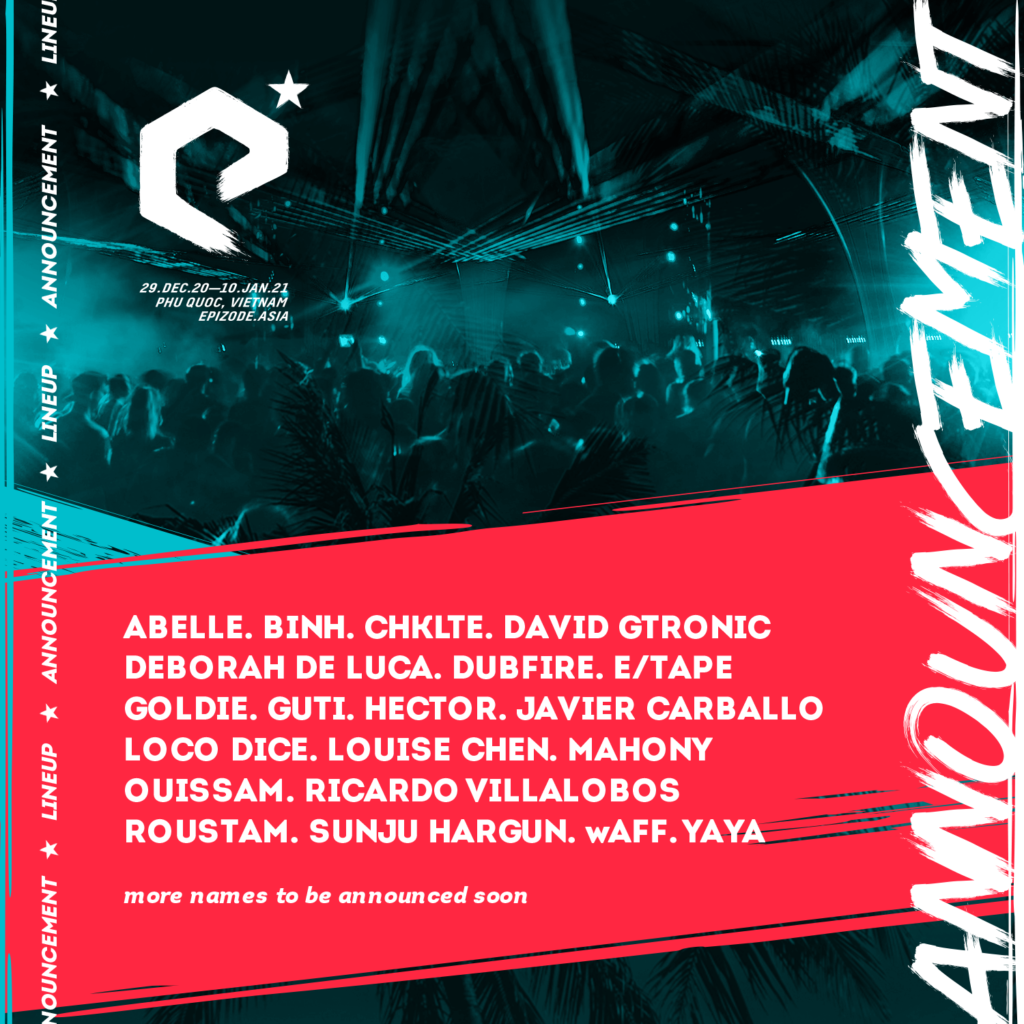 Performing across magnanimous stages and art installations, the festival will have the gorgeous backdrop of its white beaches, lush emerald jungles, and sunsets to make it an experience like no other.   
Within a mere short, four years, EPIZODE has made an indelible impact internationally as it has drove the Asian music scene forward. Uniting people from around the globe, the festival has become an unbeatable New Year Eve's getaway for music and art lovers alike. 
Twelve day Early Bird Multi-Passes are available for €158. Tickets can be purchased online via Epizode's website: www.epizode.asia