On June 19, electronic dance music artist Yousef in collaboration with Insomniac Records released "Live At Neon Garden," a mix compilation from Yousef's performance at EDC Mexico 2020.  Fans can listen to the mix only at Apple Music at the following link: Yousef "Live At Neon Garden" compilation.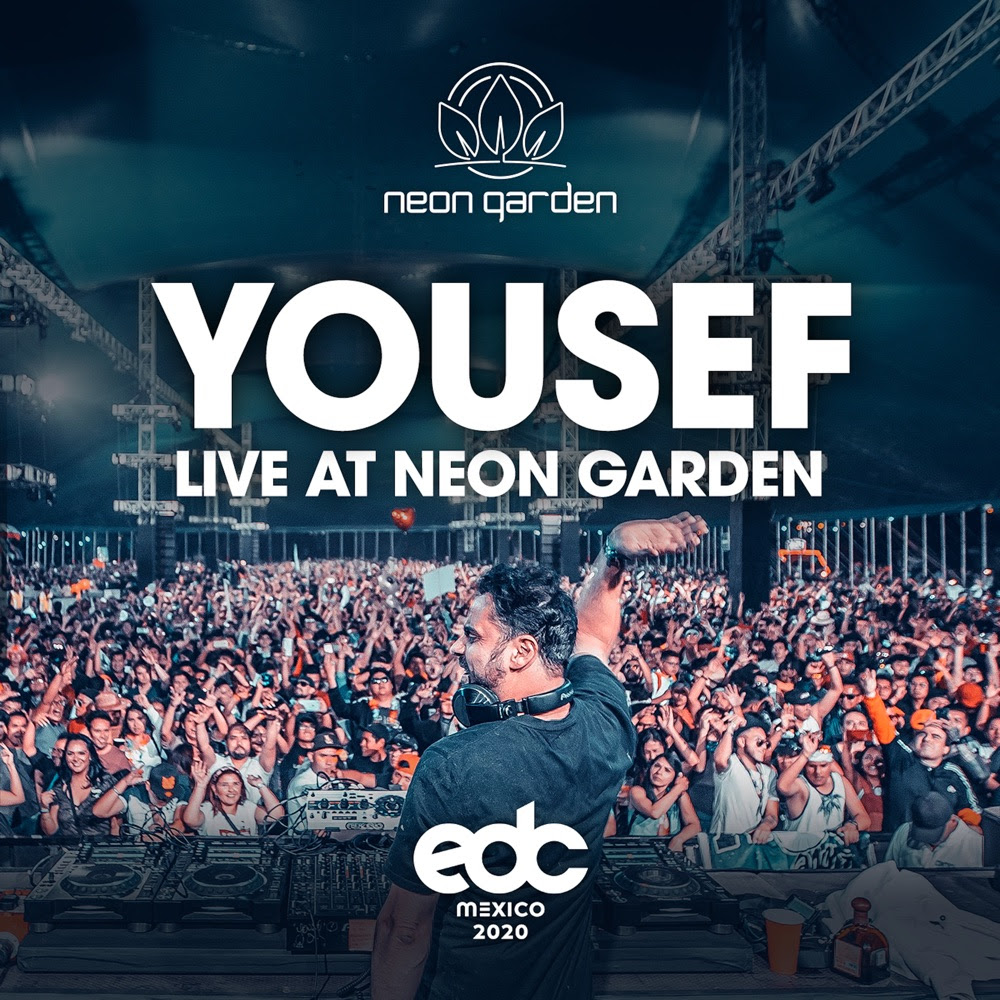 Recorded live in front of over 26,000 people on the Neon Garden Stage, this became Yousef's final set before the entertainment industry began to shut down festivals and events due to the Coronavirus pandemic.
The mix, which includes 120 minutes of some of the most cutting-edge house and techno music along with a plethora of exclusive and unreleased material designed specifically for his set, is the first of its kind for Insomniac to deliver.
"This was the best gig I've ever done in 20 years of touring, the excitement and electricity and connection with the audience was like nothing I've ever felt. It happened to be the very last set I played before the world changed. I feel honoured that I got the opportunity to share this moment with so many people, which was likely their final dance too. I'm so happy that we got to record this set with the audience featured so the world can hear what a special crowd and atmosphere it is there. I gave absolutely everything to this set, and as always, the Mexican fans gave it right back to me. I can't wait for people to hear this."

– Yousef
Captured across twenty-seven tracks and one-hundred and twenty minutes, the mix is available exclusively on Apple Music and features a host of like-minded artists from the underground world of electronic dance music and also includes unheard material from Yousef himself. The mix hallmarks all the traits Yousef has defined in his career, moving effortlessly through a range of genres while exhibiting style and control.
Yousef is an established name within the electronic dance music industry whose catalogue consists of countless releases in addition to 4 studio albums on a number of high-profile labels.  Further, he has become a figurehead of Circus Records and Circus club events, which span the globe.  For more information, please visit his Facebook page.