Dubstep artist Excision and FestiCation announce Paradise Blue, the artist's first destination festival, which is slated to take place at the all-inclusive Four-Diamond Paradisus Resort in Cancún, Mexico from April 29-May 1, 2022.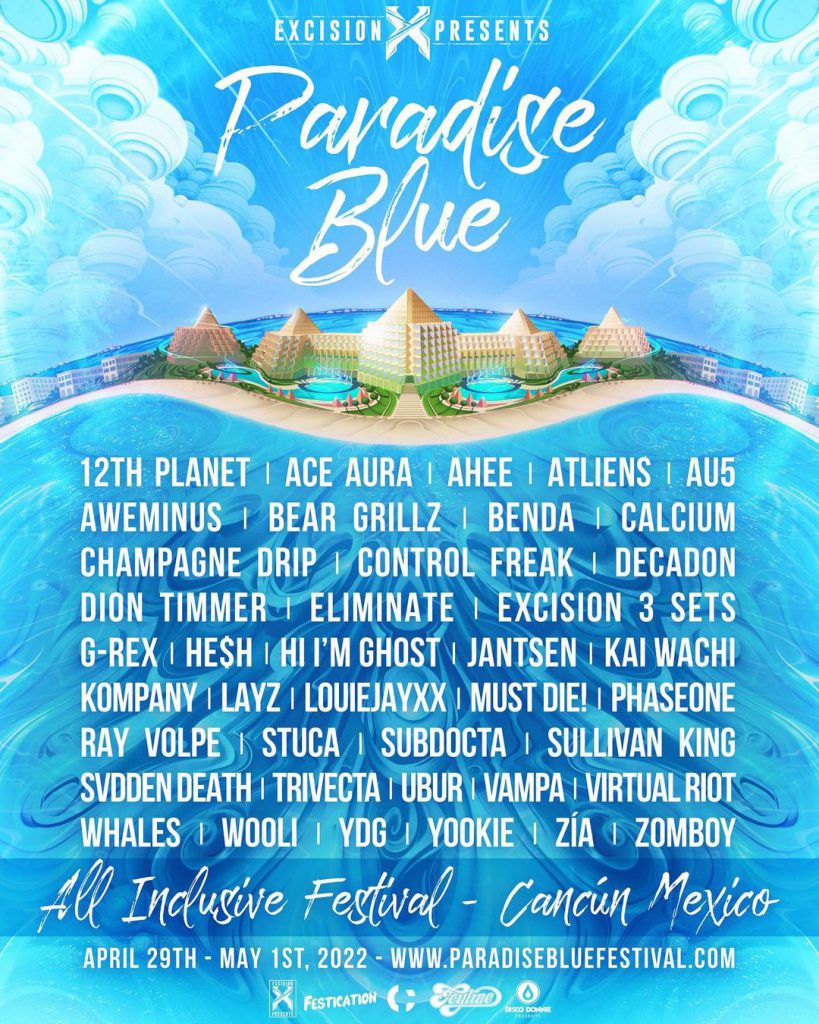 Featuring three raucous sets from Excision across the festival's main stage at the beach, Paradise Blue has curated a handpicked lineup of talent, which will include performances by 12th Planet,  Bear Grillz, Dion Timmer, Sullivan King, Virtual Riot, Wooli, and Zomboy, among many others. 
"Taking over part of a truly beautiful place like Cancún with so many insane Bass Music artists is going to be an epic experience I can't wait to share with all of you! I've always loved exploring new places where Headbangers from around the world can come together to unleash their inner selves. This one will be truly special."

Excision
Festivalgoers will bask in a weekend full of music from artists throughout the resort while having the opportunity to explore Cancún with offsite excursions available.
Packages start at $875 USD per person and include a three-night stay at the resort, all-inclusive food and drink (including alcohol), transportation to and from the resort, and access to every show throughout the weekend. Tickets will be released for on sale Thursday, April 22 at 12 am PT/3 pm ET. The event will be complying with all applicable COVID-19 regulations.  Therefore, capacity is extremely limited.  For additional information on Excision's Paradise Blue, please visit the event's official website.