Grammy-nominated dance music producer Kaskade announces a headline show in Los Angeles at SoFi Stadium on July 17, 2021.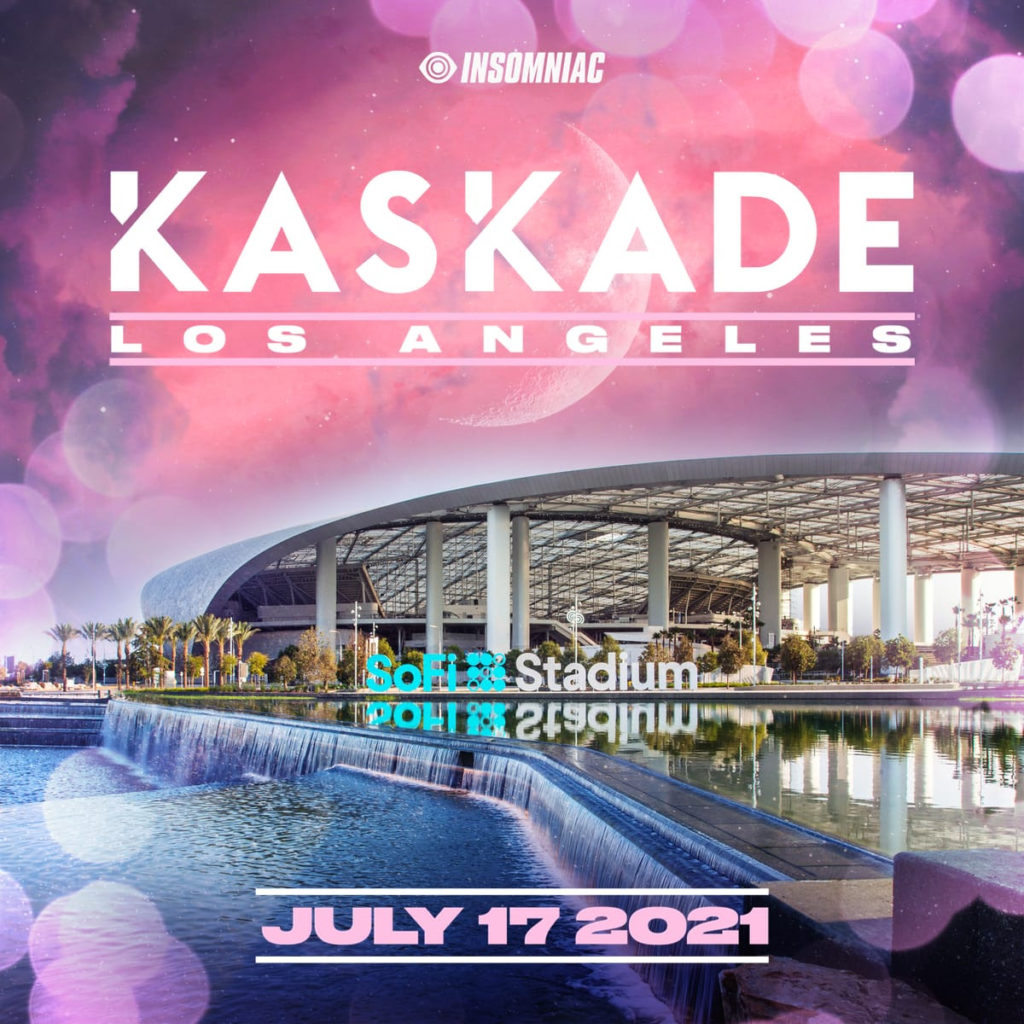 Making a highly-anticipated return back to full-scale live entertainment, Kaskade will be delivering his first headline show to a non-socially distanced audience in over a year.  At the latter part of last year, the artist embarked on a "Road Trip" tour that consisted of seven "drive-in" shows that hit a number of cities on the west coast.
This news follows the artist's recent  Monstercat release, Reset EP, which also became the soundtrack to the video game Rocket League for the entire season.   The four-track EP features stunning releases, "Miles To Go," "Flip Reset," "Closer" and "Solid Ground" and showcases the artist's iconic, transcendental sound.  To stream/download Reset, please visit the following link.
Tickets to Kaskade at SoFi Stadium in Los Angeles will be made available today, Wednesday, June 9, 2021 at 10 AM PST / 1 PM EST at the artist's official website.  To purchase the advanced tickets, please use the access code: KaskadeLA.
Ryan Raddon, more commonly referred to by his artist name, Kaskade is an American DJ, producer, and remixer.  In 2013, he received two Grammy Award nominations for his track "Atmosphere" which earned a nomination for  Best Dance Recording, and the second for his album Atmosphere which earned him a nomination for Best Dance/Electronica Album. When the artist isn't in the studio, he can be seen performing at some of the biggest music festivals in the world including Ultra Music Festival, Coachella, and Insomniac's Electric Daisy Carnival.
Kaskade – SoFi Stadium – Los Angeles
SoFi Stadium
1001 S. Stadium Drive
Inglewood, CA 90301