Hardstyle dance music leader Q-dance announces the launch of Q-dance Network, a new platform offering live experiences and on-demand video content to millions at the following link.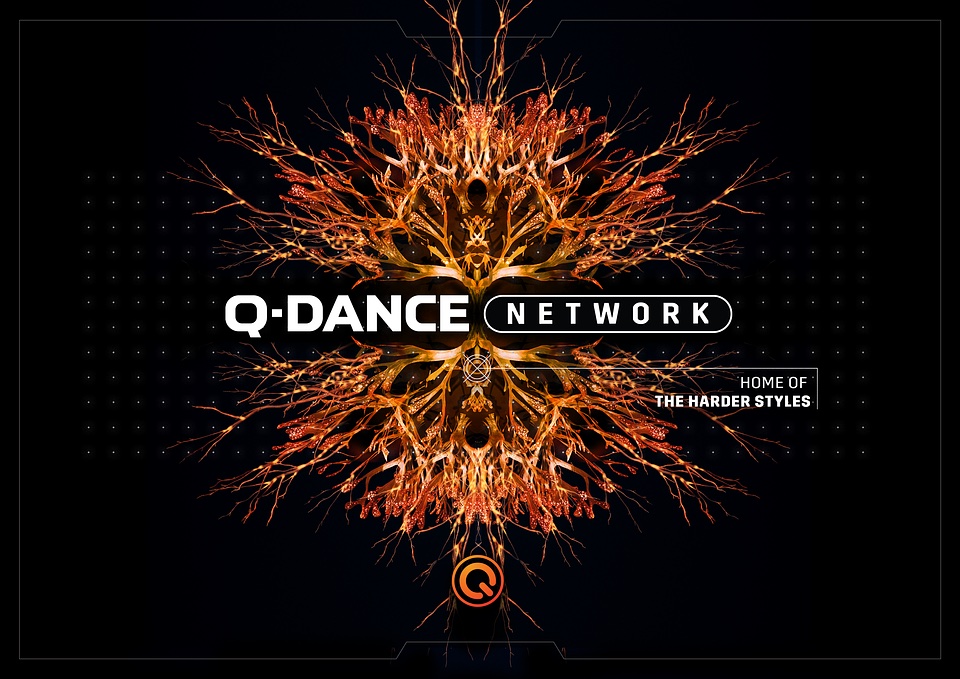 Delivering both free and membership content, Q-dance Network will provide access to livestream events, over 500 sets from the past 21 years of its festivals, and a six video on demand series exclusively on the Q-dance Network app with the new DEDIQATED Membership.
The DEDIQATED Membership will offer a spectrum of online and offline benefits from priority access to sought-after items like tickets and merchandise, access to unique upcoming livestreams like Defqon.1, Dominator, and Qlimax. Members will also have exclusive access to at least six new unique on-demand content formats; including the new 'World Of Hardstyle', a monthly talk show with MC Villain, and a range of co-hosts joining him. There will also be 'Legends', a star-studded interview series highlighting the careers of the biggest names in hardstyle, and a mouth-watering cooking show brought to you by the prodigy Sefa, to name a few.
"In the past year, we have once again been overwhelmed by the passion and dedication of our fans. The lack of events forced us to be more creative than ever with our digital capabilities. We are happy to provide our fans with online experiences in a new way during this difficult period, bringing the community and the artists together in a unique way. We see the DEDIQATED Membership as an online extension of the lifestyle that we share with our fans and artists, the embodiment of the 'One Tribe' feeling that we propagate as a scene."

Jonas Schmidt, co-founder of Q-dance
The demand for creative video content is undoubtedly growing as 20,000 fans purchased tickets to watch 'Qlimax The Source' in 2020 for €9,99 before Netflix bought the rights to the desirable film shortly thereafter. For additional information on Q-dance Network, please visit its official website.