Rising dance music artist MARF has been rapidly securing his place in the dance music industry.  Having recently collaborated with Sick Individuals, and Norwegian DJ Tungevaag on the infectious new Spinnin' Records hit tiled, "Miss You" (stream/download), the artist continues to pave his way for himself with his evolution of sound and production.
Opening with a gorgeous vocal, "Miss You" is a sun-kissed upbeat release that is perfect for the changing of the seasons. With an enrapturing melody and a catchy hook, it is no wonder why it has been embraced by the world. Since its release, "Miss You" has become a radio smash all over Europe while gathering over 3 million streams to date and becoming a Top 40 hit in Holland.
Tungevaag, Sick Individuals, MARF – Miss You
EDMunplugged had the immense pleasure of speaking with MARF in an exclusive interview to find out more about the inspiration behind his recent single, what his creative process is like in the studio, and what his plans are for the future.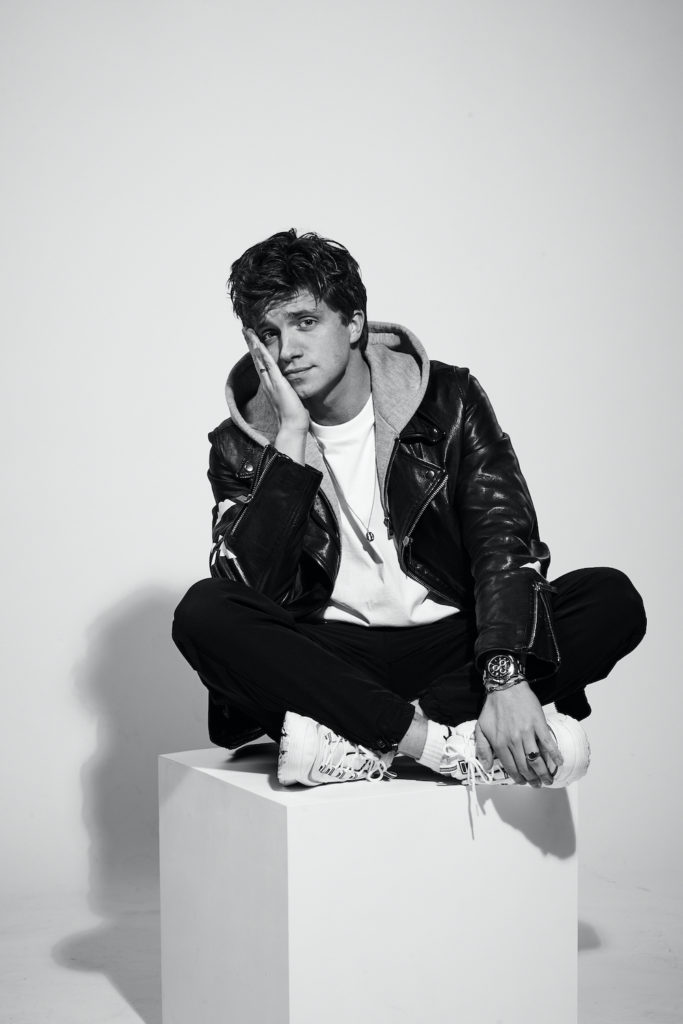 MARF in an exclusive interview
You have an emotive collaborative release out now on Spinnin' with Tungevaag and Sick Individuals titled, "Miss You." How did that collaboration come about?
I wrote and produced the first version of the track a year earlier with my writing team. I wanted to make a collab out of it since the fact I believed that another producer could take it to the next level. In that process, it got stuck for a while at some interested DJs who got it on hold. However, we couldn't make it work in the end so I needed to look for another option. I stumbled upon Tungevaag and his then-latest single "Make You Happy' and had a Eureka moment! Typed his name in Google, clicked on his website, and found his management contact. I then asked my management to send the track and within a couple of hours, we got a response saying that they loved it! After a couple of weeks, the guys from Sick Individuals heard the track and fell in love with it. They really took the drop to the next level! In the end: a perfect example of a great collaboration! 
What was the inspiration behind creating "Miss You?"
We wrote the track before the pandemic. However, I believe that missing people can be a sad thing, but also a great thing of value! It gives us a more important and different look at people whom we miss, and even more on ourselves! That's why the first sentence says: 'Thought that I would find myself but discovered someone else.'
What is your creative process like in the studio?
I always start real small behind a piano or guitar. I believe a great song should be equally as beautiful if you take all the layers away and end up with just the chords and melodies. I absolutely love building from there!
You have worked in the studio with a number of impressive acts including Nicky Romero and Justin Mylo, is there anyone in the near/distant future that you would like to collaborate with?
I have a couple of goal collaborations with who I wanna write/work with! I'm an absolute fan of Sandro Cavazza. Love his writing style and his insane voice! 

Ryan Tedder would be an absolute dream as well. He already did some DJ collabs so I'm hoping we can make it work someday! 

As of DJ collabs, I would love to work with Robin Schulz, Axwell & Ingrosso, NOTD, Lucas & Steve, Martin Garrix, and Kygo (to name a few haha!)
How did you discover your vocal talent as a singer?
I actually don't like singing. It started 2.5 years ago when I wrote a song and couldn't get my hands on a singer so I sang the demo. Then my manager listened to it and said I should do it more often. Down the line i'm a DJ/producer, songwriter first and foremost. I did the vocals on Sweet Mistake cause it just fitted with the song. However, out of the many songs I have ready for release, I only sing one.
What are some things that you "miss" most after being under quarantine?
I miss my grandparents and other loved ones the most. Normally I visit my grandparents every week. But now, because of the pandemic, I haven't seen them for almost a year 🙁

Besides that, I also miss the small things like going to the gym or having a beer with friends. And of course, touring! I really miss my fans. We had planned a few tours in Asia, U.S., and Europe but we had to postpone them because of the pandemic, unfortunately. 
Which artists/songs/albums have helped you get through the pandemic?
I listened to Robin Schulz a lot. Love the production and energy his songs have. "All We Got' is on repeat!
I'm also a big fan of Justin Bieber his latest work. 'Anyone' is a real masterpiece.  
Who have been your inspirations to become a DJ and producer?
Avicii and Hardwell! I remember listening to Hardwell's Ultra Miami performance (2014 or 2015) and decided right on the spot to become a DJ/producer. That's where it all started! 
If you had to describe your sound in one word, what would it be and why?
Hopefull. You can call it that way cause I always want to give my fans something they can hold on to. The sounds I use are always very emotional, the same as the lyrics I write on it. But after this 'emotional' break, it all changes to a catchy hook where everyone can sing along, followed by a massive drop where you can dance your ass off! In my opinion, this is the best description of hope. At the beginning of my song, you feel emotional but at the end, when you're dancing, you see that there is always light at the end of this emotional tunnel. In the end; everything will be alright!

What aspirations do you have for yourself as an artist in the near/ future?
I'm a person who takes setting goals real seriously. I believe in the theory that if you actually believe something, you will make subconscious decisions to get there. 

My goal for the next year is to have a track reaching 50.000.000 Spotify streams and huge radio support. Besides that, I can't wait to tour the world again and perform as much as possible!! 
EDMunplugged would like to humbly thank MARF for taking the time for this interview. For additional information regarding MARF, please visit his official Instagram page.