New York City promotion company DEG Presents Tiesto & The Chainsmokers will headline its two-night Halloween Weekend event at The New York Expo Center on Friday, October 29 and Saturday, October 30, 2021.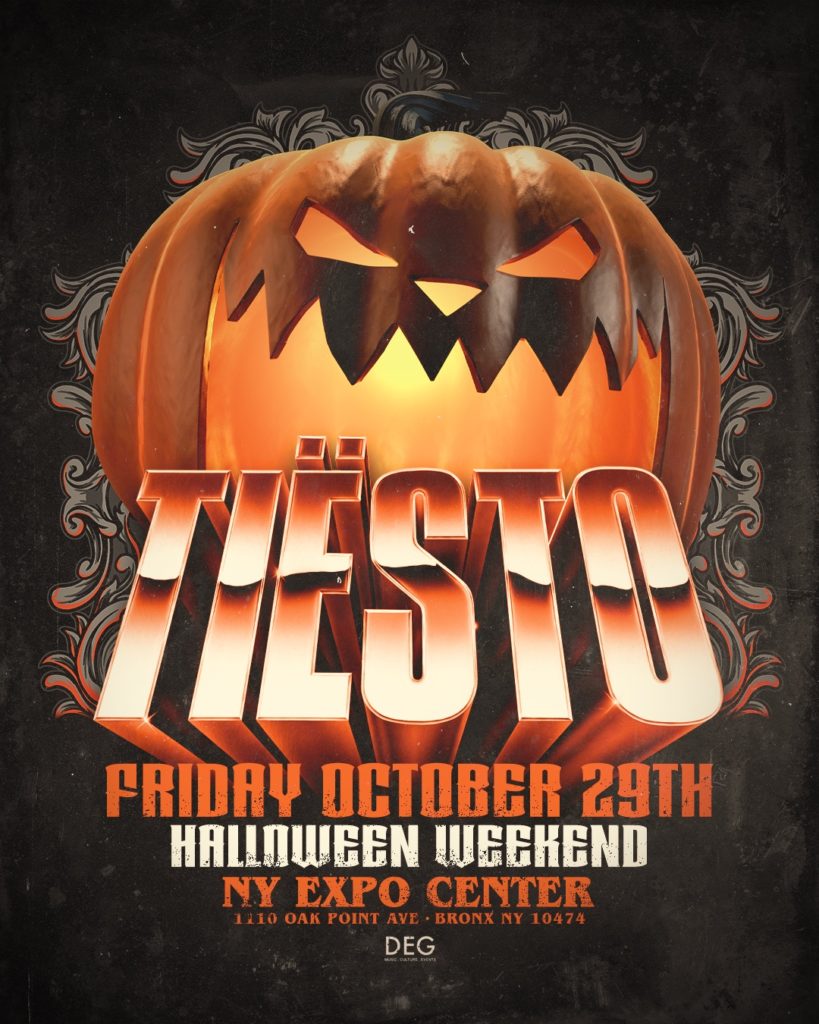 Kicking off on Friday, October 29, electronic dance music icon Tiesto will be taking the stage in a Halloween performance that will span a range of his own original singles in addition to favorites from his his tastemaking label, Musical Freedom. The artist most recently released the globally recognized releases, "Don't Be Shy" with Karol G, "Jackie Chan" with Dzeko, "The Business," and "The Business Part II."  Tickets are currently on sale for this exclusive Halloween event at the following link.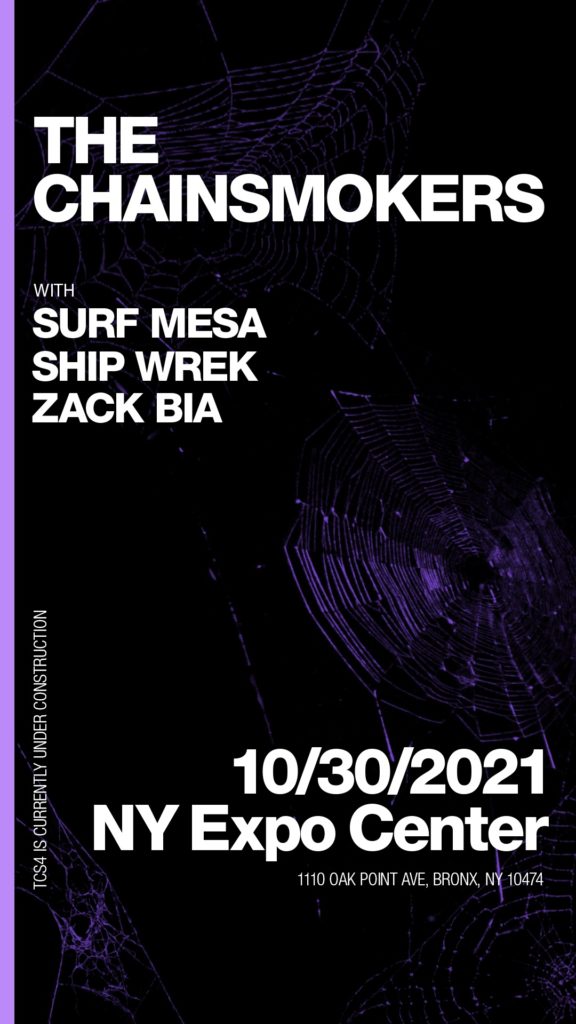 Continuing the Halloween revelry on Saturday, October 30, New York City natives The Chainsmokers will be taking over the Expo Center to prove that nobody knows how to party quite like New Yorkers.  For additional information about the event or to purchase tickets, please visit the event's Facebook Page.
Tiesto & The Chainsmokers –  NYC Halloween 2021
Tiësto
Friday, October 29, 2021
Ages: 18+
Hours: 9 PM – 4 AM
The Chainsmokers
Saturday, October 30, 2021
Ages: 18+
Hours: 9 PM – 4 AM
New York Expo Center
1108 Oakpoint Avenue
The Bronx, NY 10474