Relentless Beats adds a third night to their Valentine's Day weekend string of events with Lovemakers featuring Shiba San & Dombresky on Sunday, February 14 at Rawhide Event Center from 5-10 pm.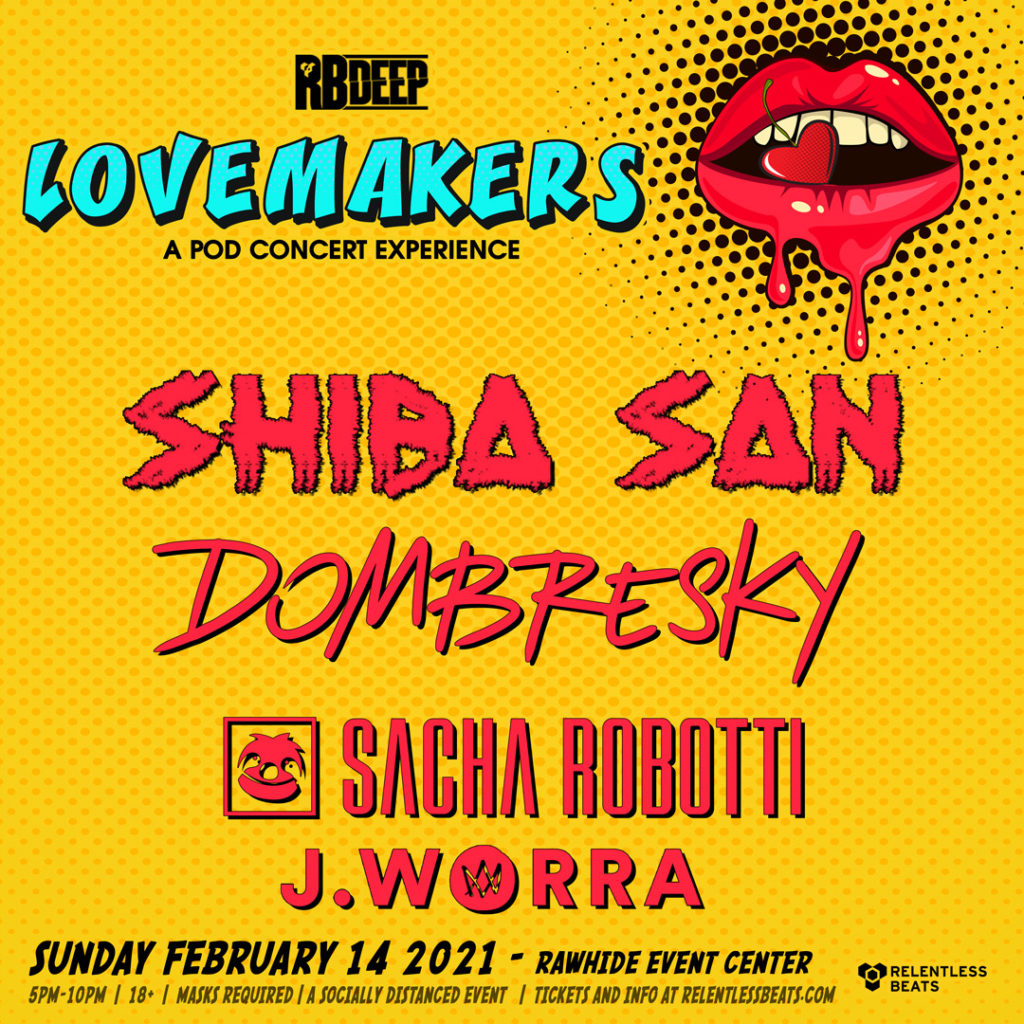 Presented by Relentless Beats' premiere house, techno, and underground brand RBDeep, Lovemakers will feature the pulsating sounds of Shiba San, Dombresky, Sacha Robotti, and J. Worra to make an epic Valentine's Day fans will not forget.
Shiba San – OKAY
This event adds to Relentless Beats' previously announced two-night Valentine's Day Heartbreakers events that will see Sullivan King, Kai Wachi, and Trivecta on Friday, February 12 and Ghastly, Ookay, and Lick on Saturday, February 13.
Lovemakers will be following all State, Federal, and CDC guidelines for outdoor gatherings with health checks, facemask requirements, hand-wash and sanitation stations, and social distancing. Each pod is appropriately distanced apart with a limit of five to eight people allowed per pod.
Tickets for Lovemakers are currently on sale now. Parties of five people start at $150 plus fees, with the option to add three others at the gate. For full details, including a FAQ, and all ticket options, visit Relentless Beats' official website.  Lovemakers is an 18+ event.
Relentless Beats presents Heartbreakers
Friday, February 12 
Sullivan King
Kai Wachi
Trivecta
Doors @ 7pm PST
Saturday, February 13
Ghastly
Ookay
Lick
Doors @ 7pm PST
RBDeep presents Lovemakers
Sunday, February 14
Shiba San
Dombresky
Sacha Robotti
J. Worra
Doors @ 4pm PST
5-10pm
Rawhide Event Center
5700 W North Loop Road
Chandler, AZ 85226